BATTLE OF THE BEATS
A friendly competition between the MPA Community members with some dope prizes provided by MPA and our partners. The winners will be decided by the MPA Community and a specialised set of judges. Every time there will be a different set of challenges and a theme to go along with it. Ready. Set. Produce!
Voting BATTLE OF THE BEATS #4
SIGN UP!
You can sign up for the upcoming Battle of the Beats here. Meet other producers, have fun creating nice beats with unusual samples and win amazing prizes.
Vote for your favourite beat!
Denzel Ignacia (50%, 283 Stemmen)
Jessin Rodenburg (39%, 218 Stemmen)
Jules (5%, 29 Stemmen)
Joshua Sakoetoe (3%, 17 Stemmen)
Kenneth Mens (1%, 5 Stemmen)
Jelle van Snek (1%, 4 Stemmen)
Jelle Bolijn (0%, 2 Stemmen)
Joey Middeldorp (0%, 2 Stemmen)
Caspar Booms (0%, 1 Stemmen)
Mario Beck (0%, 1 Stemmen)
Josep Garcés (0%, 0 Stemmen)
Totaal aantal stemmers: 562
Loading ...
HALL OF FAME
The previous winners of the Battle of the Beats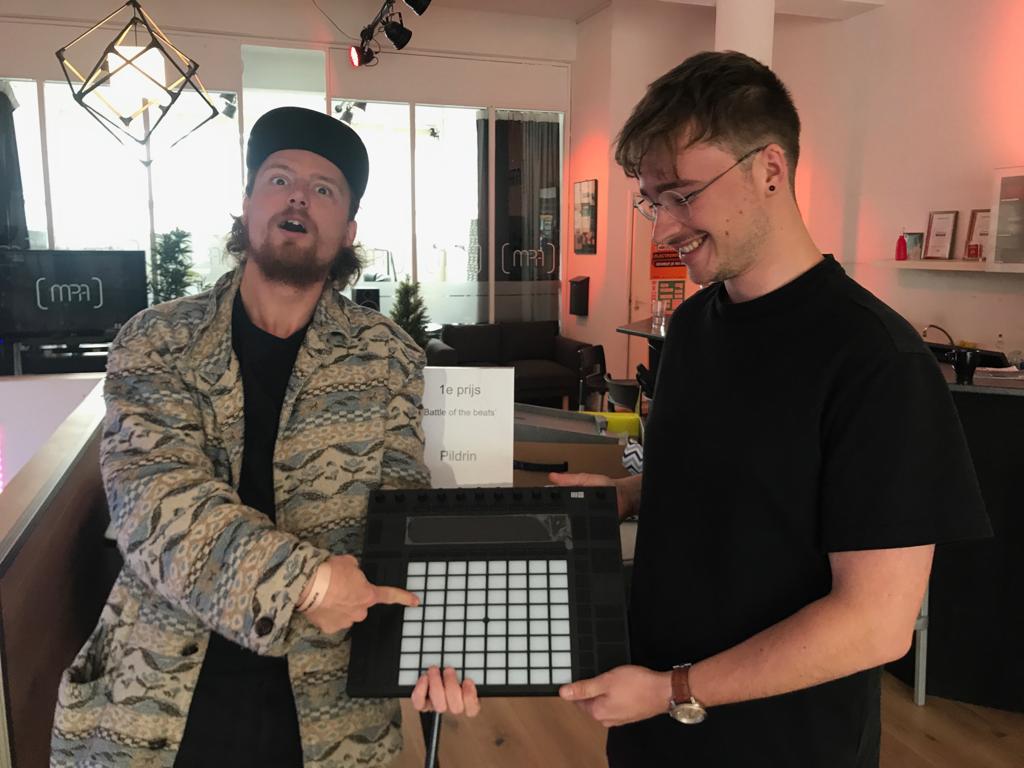 BOTB #2
Jelle Bolijn & Kenneth Mens