6 DAYS OF DAWS


februari 3, 2020 - februari 8, 2020




7:00 pm - 4:00 pm
Welcome to the next edition of 6 DAYS OF DAWS: a week of free workshops in different Digital Audio Workstations.
This event is the opportunity for every producer to learn more about their favorite DAW from experienced users. The workshops are suitable for beginners and those who have worked with their program for some time.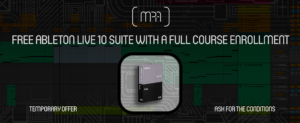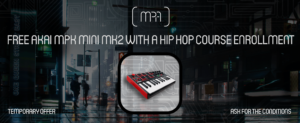 FEB. 3 19:00 – 21:00 – CUBASE – (Michael Gomes – Steinberg Product Specialist)
FEB. 4 19:00 – 21:00 – LOGIC – (Beau Zwart)
FEB 5. 19:00 – 21:00 – ABLETON – (Ché van Workum – Ableton Certified Trainer)
FEB. 6 19:00 – 21:00 – FL STUDIO – (Tim Alkemade aka Dread Pitt )
FEB. 7 19:00 – 21:00 – STUDIO ONE – (Lucien Foort (Official))
FEB. 8 14:00 – 16:00 – MASCHINE – (Richard in het Veld aka Near Earth Object)
Full time table available soon. Registering for multible workshops is possible. Pre register here:
When: Monday 3 February until Saturday 8 February