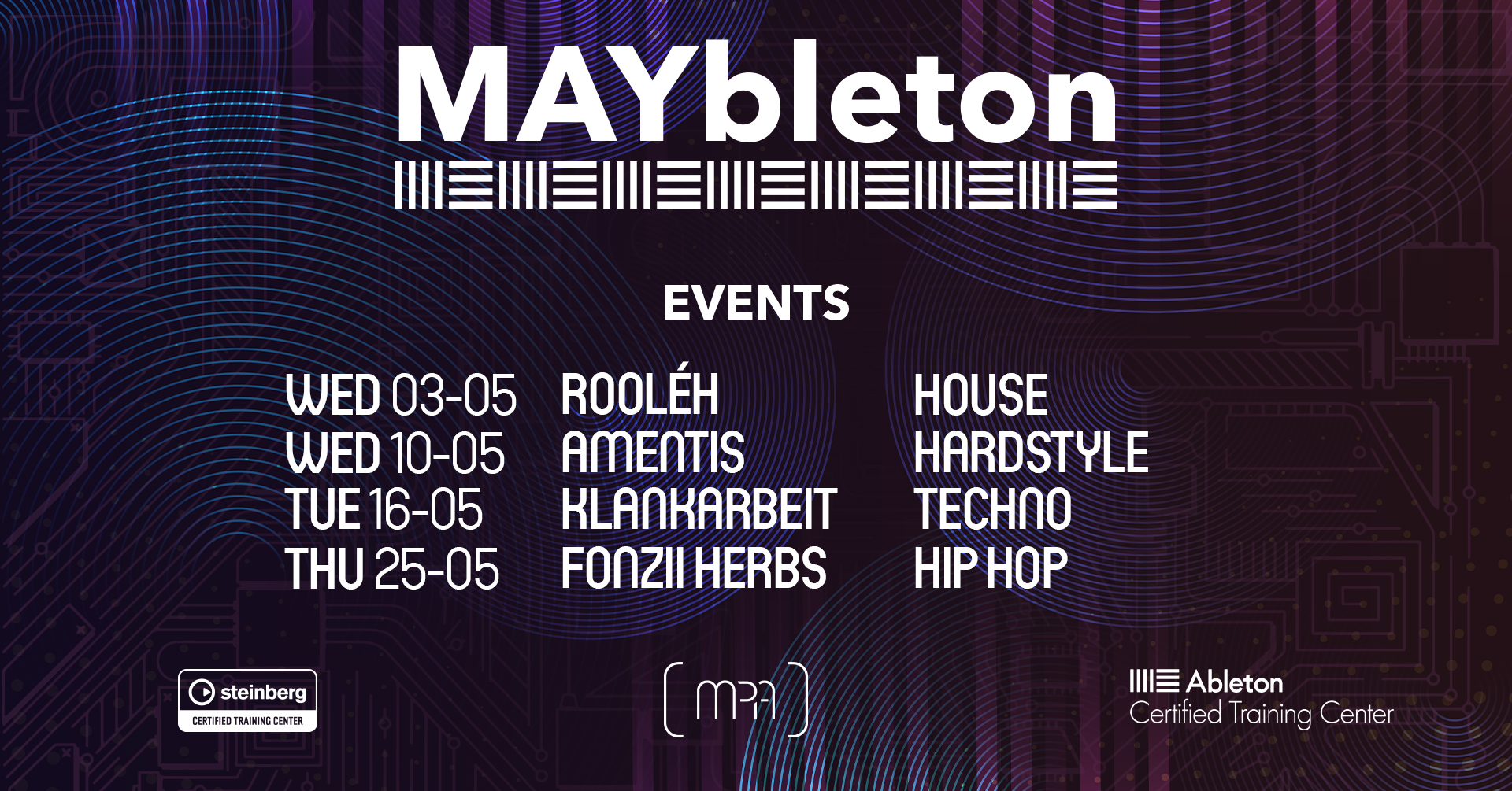 Maybleton
The Maybleton is a series of events held in May that center around the music software Ableton. These musicians will be sharing their skills and performing for the audience, as well as teaching the attendees important skillsets they need for their own music production journey. The events will also be carried out by our Certified Ableton Teacher.
RooléH MASTERCLASS – Wednesday 3 may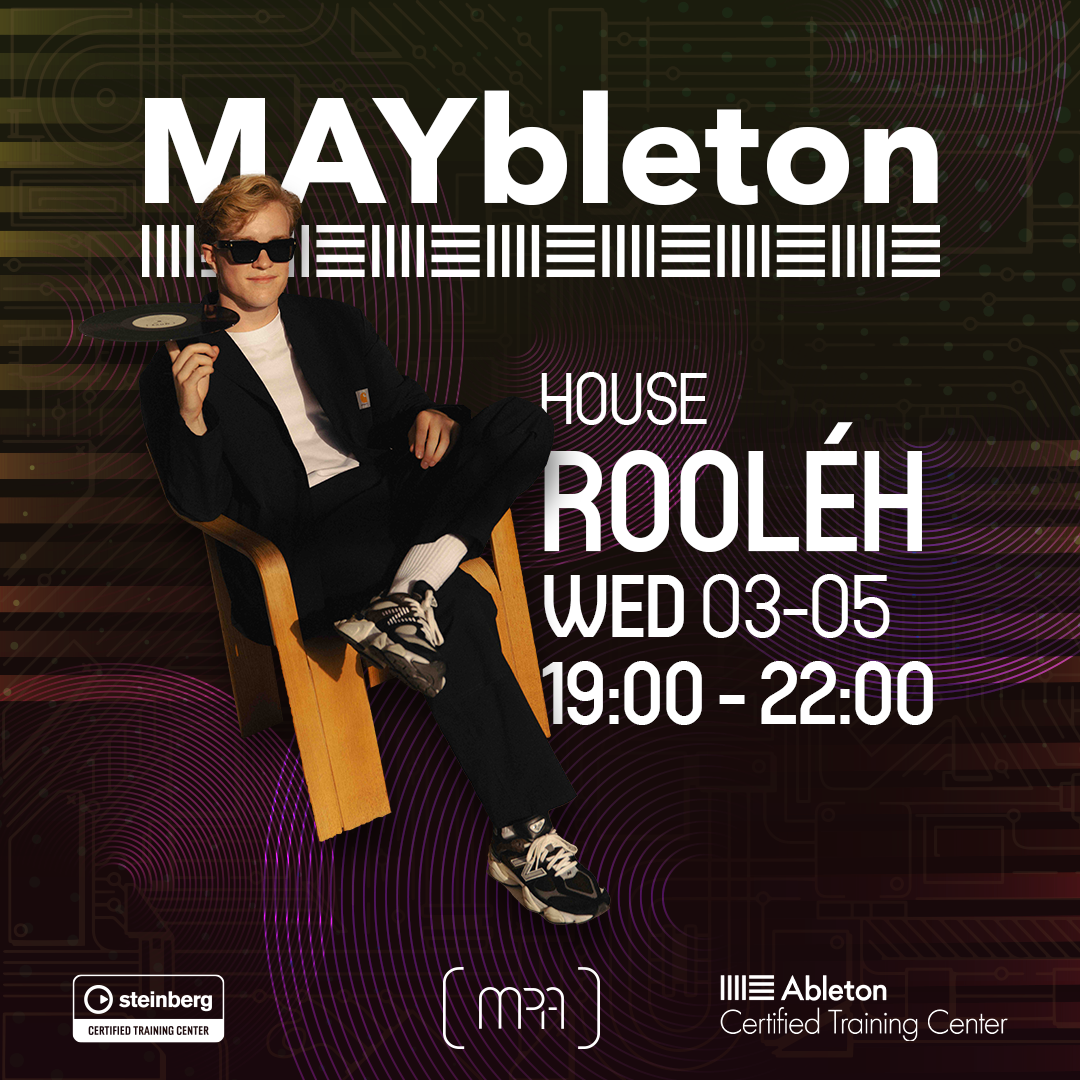 Ruud Koole, popularly known as Rooléh, is an Amsterdam-based house DJ/producer. Rooléh has released several EPs and performed numerous sets in recent years. He specializes in deep house and minimal deep tech. This year, he is going to perform at Mysteryland.
He began making music during the early months of 2020. Around April 2021, he was requested to join the Masters NL talent program, where he was mentored by artists like Michel de Hey, Franky Rizardo, Anil Aras and others.
Rooléh is currently starting to become a well-known name in the scene, with releases on labels such as Airtime, Moxy Muzik, Lacuna and his music being played by some of the biggest artists out there. His sound can be described as high-energy sample-based house music with influences from numerous genres such as Hiphop, Soul, and Disco.
This is also a great Masterclass to get in touch with Jamback and students that follow the Jamback Course.
AMENTIS MASTERCLASS – Wednesday 10 may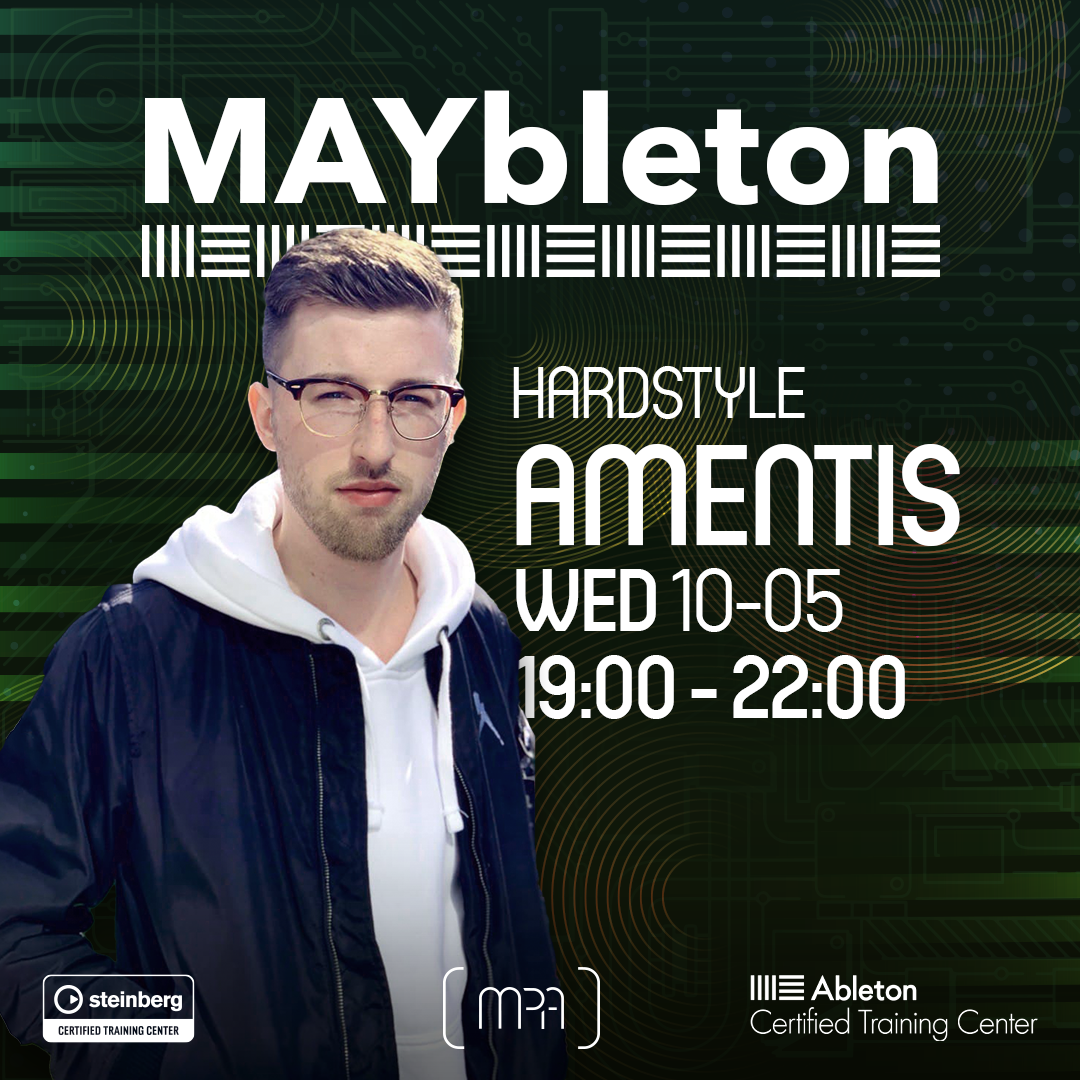 Amentis is a Dutch/German Hardstyle duo signed at Dirtyworkx, one of the leading Hardstyle labels in the scene. Robert is the mind behind all the productions. This year Amentis is playing at many festivals including Defqon, the Qontinent, and Decibel Outdoor.
During this Masterclass, you'll learn everything about creative music theory in the first hour, and in the second hour, you'll discover how to use references for better mixdown or creative sound design – exploring less obvious ways to create new and unique sounds.
KLANKARBEIT MASTERCLASS – Tuesday 16 May
Klankarbeit are one of the freshest new live duos around nowadays in the House and Techno scene. Both share the same love for diverse music styles and sounds, but together they have a distinct sound. Their aim is to bring high-quality, organic sounds together with infectious grooves to the floor.
FONZIII HERBS MASTERCLASS – Thursday 25 May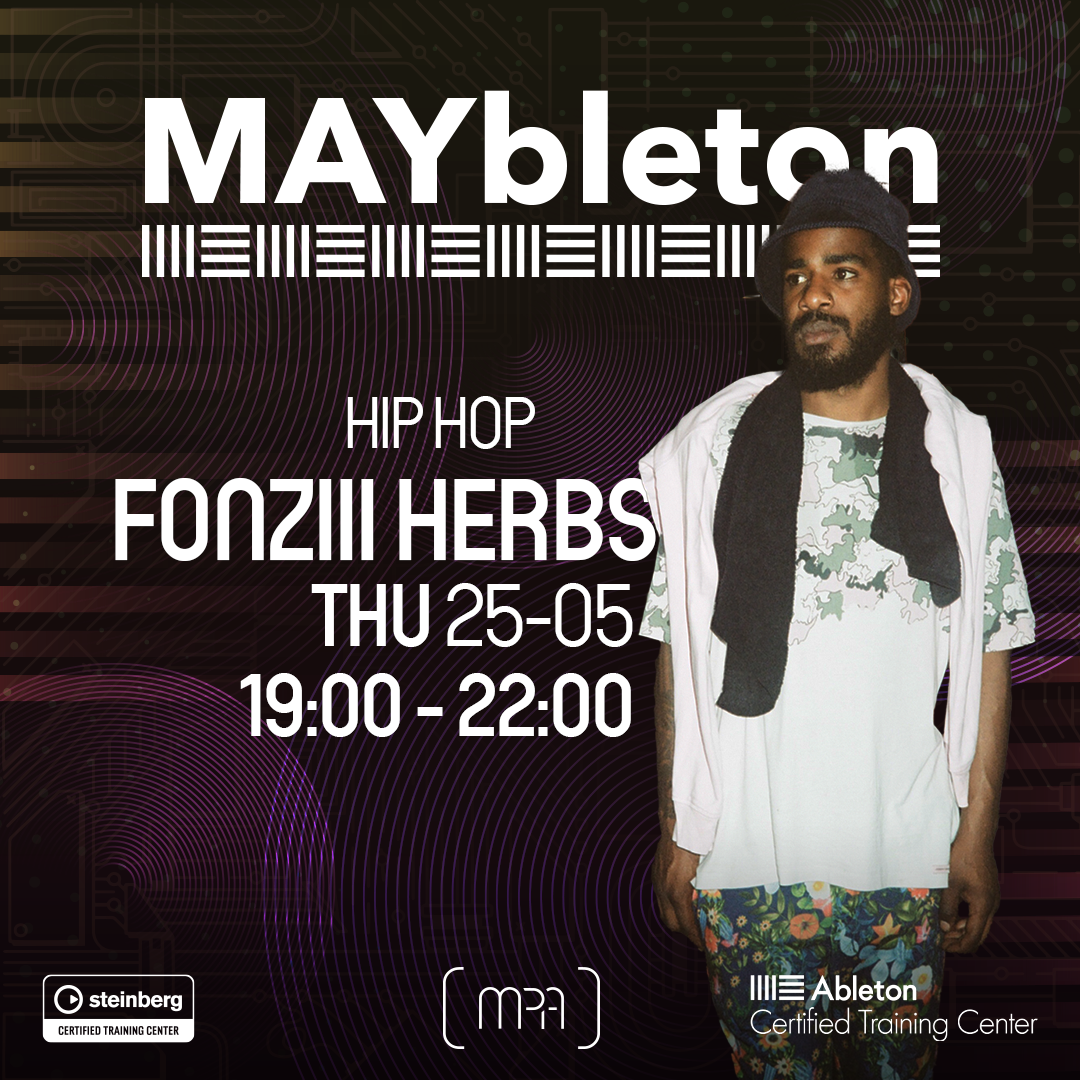 Join us at the Music Production Academy on May 16th for a Masterclass on Hip-Hop and Lo-Fi production with Fonziii Herbs, a renowned music producer, musician, and DJ who resides in the Netherlands, Atlanta, and Los Angeles.
Fonziii Herbs is not only a talented producer but also a music teacher and workshop facilitator for various schools, organizations, and creative neighborhood projects. He has worked with several Dutch and American artists, including LP2LOOSE, Lil Keed, Fresku, Jgreen, Lil Duke, YSL Raven, Artsen, Lil Gotit, and 1KPhew.
During this Masterclass, Fonziii Herbs will share his expertise on mixing, sound design, and more, providing valuable insights on how to create high-quality tracks in the Hip-Hop and Lo-Fi genres. Fonziii's expertise in ghost-producing for A-artists in the Pop and Hip-Hop scene will provide valuable insights into the industry.
Whether you're an experienced producer or just starting out, this Masterclass is the perfect opportunity to learn and grow. You'll have the chance to meet other producers, network with industry professionals, and see our state-of-the-art studios. After the Masterclass, join us for an exclusive track feedback session to get personalized feedback on your own tracks.