The MPA team consists of amibtious producers, professional musicians and innovative entrepreneurs. We all share the same passion for music and the common goal to share our knowledge. Read more about the team below.
The managing director of the Music Production Academy. He manages most of the institute's operations, all the while providing our students with inspiration, motivation and guidance to keep progressing through their musical journey. As a former Hardstyle Course student, he knows how we roll at MPA, making the institute feel like a second (or first) home for all students and teachers.
As a lyricist Marco has worked with artist like Keltek, Devin Wild, Demi Kanon and with our teachers and graduated students. He continues to leave his mark on the hardstyle scene with his most recent projects being anthems for Wish Outdoor en The Qontinent festival.
You might have noticed some interesting wall-art and lighting spread around the building. This is mostly of his own making with his project 'Remusic'. From the cassette lights to vinyl wall art.  
Dj-ing in the DJ Room or at all-round parties with his DJ Drive-in

Writing lyrics
Designing new stuff with Remusic
Hardstyle, house and techno festivals. 
The founder of Music Production Academy. Michaël's idea of establishing a unique educational platform and music production centre began in 2012. At that time he was combining his study in marketing communication with music production. The love for music production turned into sharing that with what became the MPA-community. Aside from running MPA, Michaël also gives private lessons and records various artists in our studios. Of course he also makes his own music, in which he combines his signature style of atmospheric electronic music productions with guitar layers and harmony vocals. 
Dream job
Making music with friends
Seeing ideas become reality
Hanging out with the girlfriend and family
Harmony vocals
Marijn had decided a long time ago that he wanted to become one of the world's best audio engineers. Now he is passing on that knowledge to our students in the MPA Full Course. As an audio engineer student, Marijn graduated with honors after which he had an internship at Galaxy Studios in Belgium. Besides his passion for the DAW Logic, Marijn has a great love for the reggae culture, the dreads he used to have and his longboard.
Reggae music & culture
Vinyl records
Longboarding without rain
Making beats
Sharing quality time with the homies
Long time DJ and producer Richard in 't Veld is known for various styles, symbolizing his experience in producing music. One of his specialties is teaching, which he does at MPA in the Full Course and Maschine Course. In both his musical journey as in teaching, the development of an own style has always been Richard's trademark. He has releases on various labels and under several aliases with Near Earth Object being the latest alter ego. 
Long DJ sets
Making music, alone or with friends
Sci-fi
Endless summer nights
Crate digging until you find that one great sample
New technical developments
Ché van Workum has been a DJ and producer for over two decades. After discovering Ableton Live in 2006 (version 5 at that time, now he is explaining us version 11), he decided to become a professional in the music industry. Since 2007, Ché has run the Soundkings studio and has been organizing events throughout Rotterdam and the Netherlands. September 2009 was the start of his duo live-act Klankarbeit, powered by Ableton Live. His newest E.P., released in March 2022 has been supported by many great artists like Reinier Zonneveld, Michel De Hey and Maceo Plex. Ché is also responsible for supporting and developing artists, by teaching them about the industry and producing their music using Ableton Live. As an Ableton certified trainer, Ché can tell you all the ins and out of Ableton Live 11.
Ableton Live production
and dj-sets
Formule 1
Coming up with ideas for his studio or his warehouse at Soundkings
Star Wars
Neil van Kleeff has been all over the place music wise. Having played in bands as a guitarist, playing big shows as a DJ and releasing self produced music in multiple genres. Under his alias "Vypes" he creates heavy hitting dance music and combines it with his own guitar playing. As a producer, he values telling a story trough production. Really thinking about which vibe you want to have in your tune is something he perfected during his study at the Rockacademie in Tilburg. As a teacher at MPA, Neil is able to help you with sounddesign, arranging and composing, music theory and mixing.
FL-Studio sessions
DJ-ing
The guitar
Anthony Tolsma a.k.a. Dutch Flower is a Sony Music publishing signed music producer and songwriter for over 20 years. During this period he has mostly worked behind the scenes in the roles of producer / mix engineer, songwriter, musician, vocal coach and 'Dream Team' member for The Voice of Holland season 1. He works in a wide spectrum of genres including Hip-Hop, Pop, House, Jazz and much more. As well as being very proficient with 'old school MPC drum-machines and large analog SSL/Neve consoles and having fast recording knowledge, Anthony kept himself on top of the continuously evolving technology associated with music production and mixing, songwriting, working with DAWs, hardware gear, plug-ins (Official Universal Audio Endorser) and Microphone expertise. The love for many styles of music has always led him in pursuit of creative innovations in order to bring a new edge to his sound.
He has contributed to more than 70 albums and single releases by some of the biggest names, including more than 500 releases on Spotify.
Creating custom beats and full tracks
If you talk underground electronic music in Rotterdam, you will automatically get to know Mucky (Reynard Bargmann). He is a producer/dj with a long history in dutch music scene. With his group NoizBoiz he toured through the country with high energy grime beats and raps, which eventually led him to produce for grime legend Wiley on his latest album "the Godfather." Today he produces all music for Dutch-Iranian singer from Rotterdam SEVDALIZA, who released her debut album "ISON" in April 2017 and gets world wide recognition, topping the iTunes electronica charts in 7 countries. He also has produced for international sensations, such as the Black Eyed Peas. His sound was influenced the love for NL/UK underground music, from Grime, Dubstep, Trip-hop, House and much more. With Mucky as your Hip Hop course teacher, you will learn from a legend in Rotterdam and one of the best in the scene.
Creating Hip-Hop beats
Spending time with his family
Traveling for Music
Podcasting
Jamback, a DJ and Producer from Rotterdam, The Netherlands.
His journey into music started from a young age as a classically trained guitarist.
When he grew older he went onto attending party venues in surrounding towns &
cities of Rotterdam before making the trip numerous times to Ibiza with a good friend
& fellow dutch producer/ dj Elinov. This is where he made his transition into the world
of electronic.
His first few releases were very well received on Mason Collectives label Whippin &
Airtime Records which have had some serious support from some big artists within
the minimal/deep house scene like: Toman, Chris Stussy, Archie Hamilton, Waff,
Dimmish & East End Dubs to name a few.
Jamback is now developing his sound in the studio and released two solo ep's this year. His 'Roaring 20's' EP on PIV Records has reached the number #1 spot in the Deep House charts on Beatport. Also his EP Çoin Drop has made a lot of noise in the charts and has been supported by big names in the scene like Sidney Charles and East End Dubs.
With a lot of passion and love for the music industry, Jamback is definitely going to make some huge steps the coming years.
Playing the guitar
Surfing
Going out for dinner
After being introduced to electronic music around 2010, a young Jeroen de Jaegher started producing music in his bedroom. From the get-go he produced a myriad of sounds ranging from dubstep to drum 'n bass to house, all inspired by a childhood friend who introduced him to these genres.
After a few years of solely production, the 21-year-old artist introduced his first monniker 'Nachtwaker' to the world, while also joining the Klankarbeit project by Ché van Workum. Now that his music is getting support by some of the biggest names in Techno, he will announce his debut EP on a very special label.
DJ-ing for fun (and for others)
Experimental sound design
Collabs
Laszlo, a.k.a. Nebiri has proven himself as a source of information for the entire hard dance scene. As both a mixing engineer and sound designer Laszlo has several years of experience and worked for a wide range of artists in multiple scenes. Besides delivering these artists with great sound design and quality mixes, he also makes his own music. Essential in his music are the captivating atmospheres in the breaks, combined with great melodies and hard-hitting kicks. Having his Youtube channel with many subscribers and easy-to-follow tutorials Laszlo has shown many tips and tricks and is determined to show you even more in the Hardstyle Course.
Experimental sound design
Early mornings in the gym
Creating earth shattering kickdrums
Song writing
Great Italian pasta
Starting his MPA journey relatively new, Efe joined as a marketing intern to the team in 2022. Since then, he has worked on the planning and execution of several events, marketing campaigns and masterclasses. He has a passion for both acoustic, heartfelt, lyric-driven – but also rhythmic, fluorescent and experimental styles of music production.
Songwriting

House/Disco Music

Jamming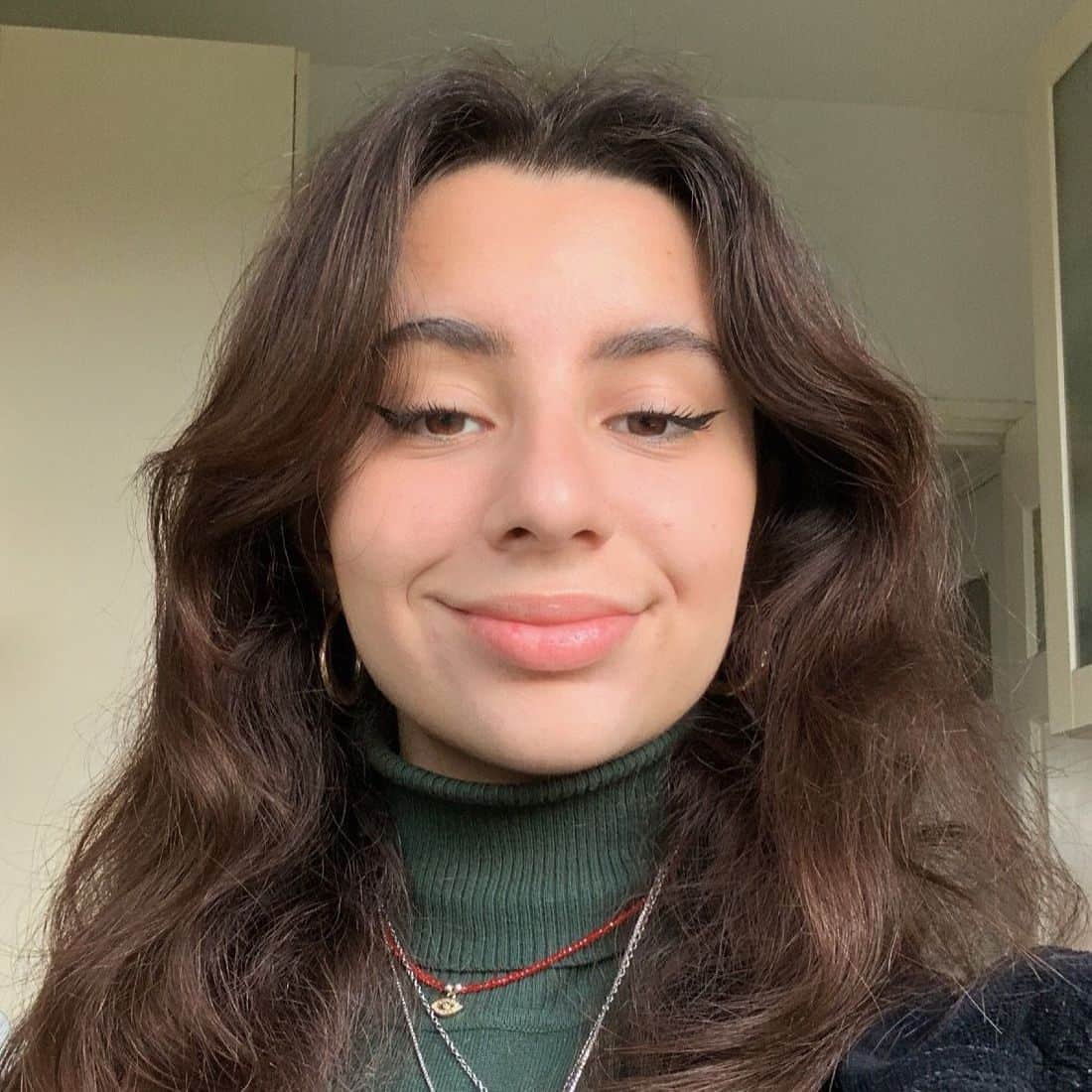 Allow us to introduce Anais. At the tender age of 20, she's the driving force behind our online content, event planning, and social media management. Anais works tirelessly to craft engaging posts, plan memorable events, and keep our community close-knit. Thanks to her dedication, MPA is on an exciting journey, helping aspiring musicians achieve their dreams.
Writing songs
Editing
Drawing
Spending time with my friends
Going to coffee company