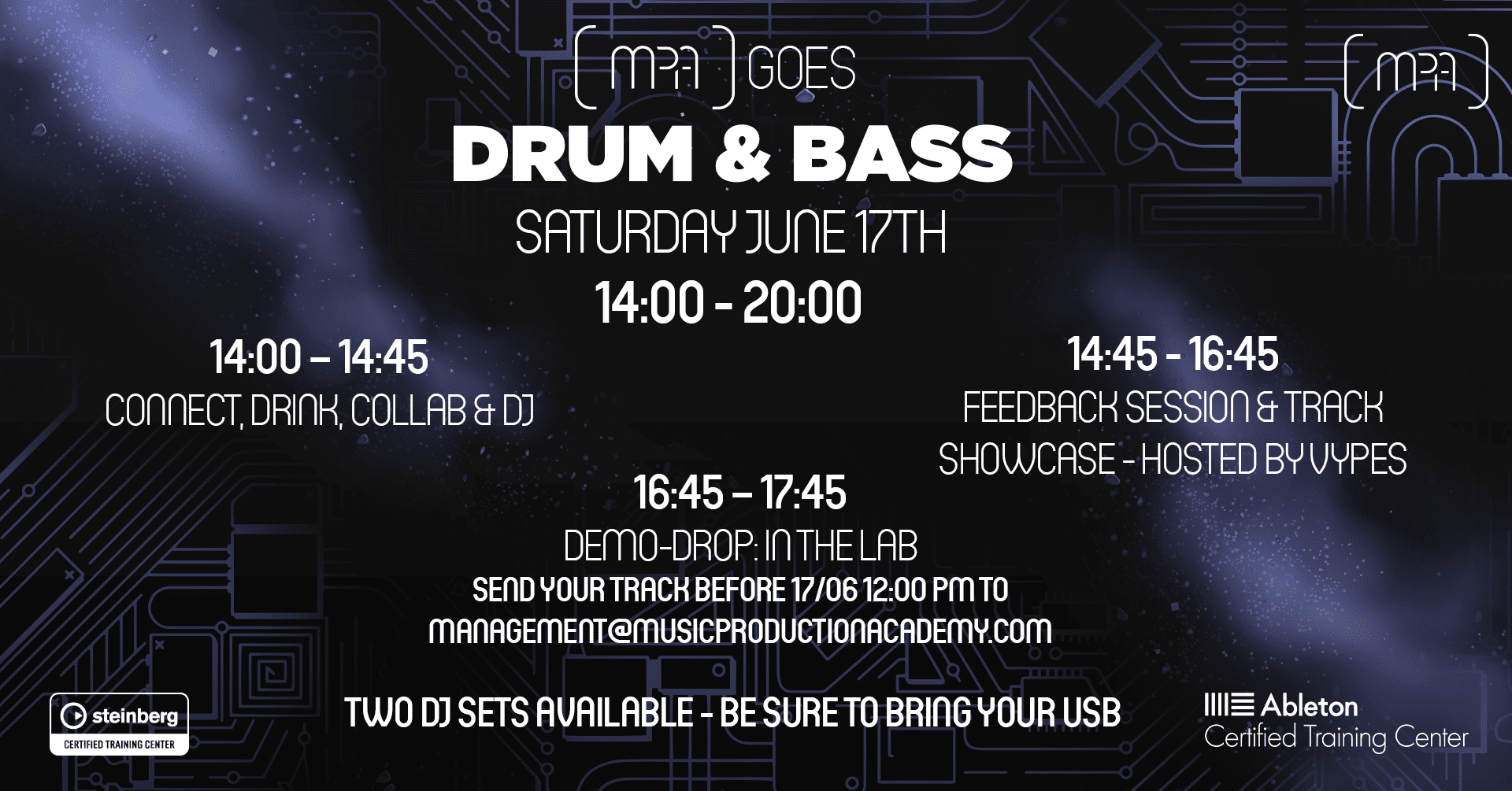 MPA GOES Drum & Bass
Get ready to unleash your love for Drum & Bass at MPA goes Drum & Bass! We're bringing you an event to bring artists, fans, producers and DJs together.
Kick-off
We kick off the day at 14:00, giving you ample time to connect with fellow music enthusiasts and ignite your collaborative spirit. This is the perfect opportunity to meet like-minded individuals, share your musical inspirations, and potentially form new collaborations.
Feedback Session & Track Showcase
At 14:45, get ready for an exclusive Feedback Session & Track Showcase, hosted by the renowned Vypes. Bring your latest tracks and witness invaluable insights from all artists around. This interactive session is designed to help you refine your sound, elevate your production skills, and unleash your musical potential.
Demo Drop
Calling all aspiring producers! Don't miss the Demo-Drop: In The Lab segment, scheduled from 16:45 to 17:45. If you believe you've created a Drum & Bass track that deserves recognition, seize this opportunity to showcase your talent. Submit your track before 17/06, 12:00 pm to management@musicproductionacademy.com, and you might just have your creation played live at the event. Get ready to receive feedback from an enthusiastic audience and make your mark in the Drum & Bass community.
Attention to all Drum & Bass DJs
Throughout the event, we've got you covered with two DJ decks. Don't forget to bring your USB loaded with your favorite Drum & Bass tracks. Step up to the decks, let your music reverberate through the venue, and create an atmosphere that will have everyone dancing to the infectious beats. It's your chance to showcase your DJ skills, exchange tracks and form new DJ connections.
Get ready to connect, collaborate, and let the bass be your guide. Hope to see you there!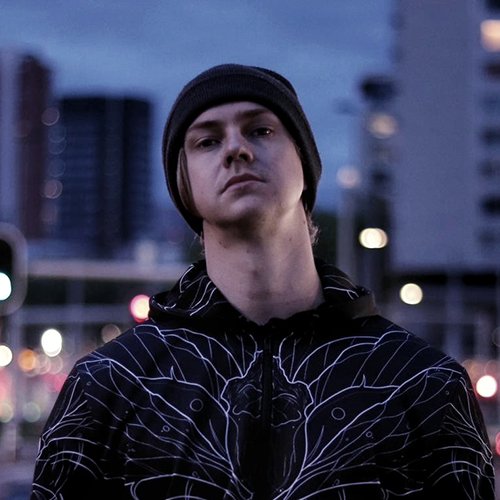 Our Drum & Bass Mastermind and Full Course teacher Neil a.k.a. Vypes has been working on this event and getting the Drum & Bass community to come together.
Neil is Full Course and DJ teacher at MPA. He has played in bands as a guitarist, played big shows as a DJ and released self produced music in multiple genres. He creates heavy hitting dance music and combines it with his guitar playing, perfected at the Rock Academy in Tilburg.