CREATE YOUR OWN KICKS AND MASTER the art of Hard dance
THE HARDSTYLE COURSE 
COURSE STRUCTURE
It's time to unleash your passion and evolve your ideas into professional productions with your own sounds. During the music production course for hardstyle, you will learn to design brutal kicks, atmospheric leads and vivid screeches. After these lessons you have all the advanced techniques in order to handle hardstyle production, as well as hardcore , uptempo and other related genres. Our course will lead to hardstyle productions which are up to professional standards. You will also make lasting connections in the hardstyle scene. Ready to become a hardstyle producer?
BLANK
STAGE 1 : INTRODUCTION
When building a house, you always start with the foundation. The same principle applies to music production. What is sound really and how do our ears work? How do you manipulate these with techniques such as compression and the use of equalisers? How does the optimal studio set-up look like for you? These are important questions to ensure a basic understanding of music. We also take dive into the history of hardstyle, the future of hardstyle production and work out your personal learning goals.
STAGE 2 : ARRANGEMENT & COMPONENTS
During stage 2 of the course you'll apply your previously acquired knowledge into your own hardstyle music productions. You will get a matching practice assignment from all subjects: EQ, drum production, sampling, reverb and delay.
We will look at workflow and creative techniques. Examples of questions that we discuss are: How do you correctly start up a new project? How do you get a powerful and unique drum sound? How do you fragment, stretch, and sample? How can you use reverb and delay creatively?
In addition, we focus on the technical aspect. How do you make a good mix? What is the correct signal flow? What are the characteristics of different frequency bands? In this stage, we handle important tools for editing your sound. You will know what actually happens when you press a button.
STAGE 3 : THEORY INTO PRACTICE
Entering stage 3 of the course, you will be able to make a basic production. Time to take all those techniques to the next level by producing your own sounds with software and hardware synthesizers. You will become independent from presets by mimicking the techniques used in both euphoric and raw hardstyle music. Additionally we will discuss subjects like sampling and layering, melodies and composition.

Another important aspect of making hard dance are vocals. You will practice vocal production with vocalists in our studios. Having studied microphones and recording techniques you will implement a vocal in one of your productions. The stage ends with a mixdown class, preparing you for your final course project in which you will produce your own track.
STAGE 4: BECOMING AN ARTIST
So you are now able to create an excellent production. Now it's time to think about how you position yourself in music scene and market. We familiarise you with the world of copyright, publishers, online & offline marketing and contracts. So you are truly prepared to work as a professional artist in the music industry.
You will add more diversity to your portfolio by working on a different project. The Course will be completed with a final exam and evaluation. Afterwards you own a diverse portfolio, a certificate and of course plenty of knowledge, skills and experience!

Laszlo, a.k.a. Nebiri has proven himself as a source of information for the entire hard dance scene. As both a mixing engineer and sound designer Laszlo has several years of experience and worked for a wide range of artists in multiple scenes. Besides delivering these artists with great sound design and quality mixes, he also makes his own music. Essential in his music production are the captivating atmospheres in the breaks, combined with great melodies and hard-hitting kicks. Having his Youtube channel with many subscribers and easy-to-follow tutorials Laszlo has shown many tips and tricks and is determined to show you even more in the Hardstyle Course.
Experimental sound design
Early mornings in the gym
Creating earth shattering kickdrums
Simple good food
..like great Italian pasta
Jeroen a.ka. Shorty a.k.a. Rawsome DJ is the person that, next to Michaël, has been there for MPA since the beginning. He has been giving hardstyle music lessons since 2014. Hardstyle and teaching are passions that lead to the fact he does everything to help his students understand the theory, practice and succeed as an artist. Jeroen is famous for his clear and metaphorical explanations. He also quite literally built MPA from the ground up, building the studios and classroom and connecting all the dots. Now Jeroen has been innovating MPA at its finest, resulting in huge improvements of our systems and facilities. Jeroen might be a small person but he is a big hardstyle producer with years of experience in the scene.
Defqon.1
Drinking beer and making jokes
Space, stars & lightning and stuff.
Pitching new business ideas
BART WIJNHOLDS & JOEY BARELDS
HARDSTYLE COURSE STUDENTS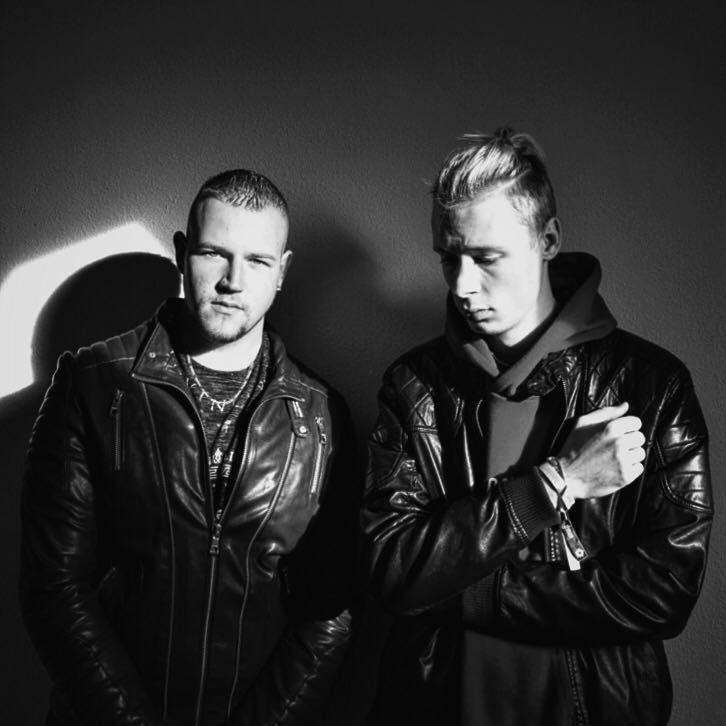 "We are both from Groningen, and have met through the Hardstyle Course. Now we are releasing tracks as an artist duo under the name of Civil Conspiracy. After our first visit at MPA were immediately convinced. Whilst following the Course we did not only learn a lot, but also developed a different perspective on the music we love. If we compare our old music with what we make now, the difference is huge. Both of us were looking to boost our knowledge, so even though we had to travel 4 hours back and forth each week per class, it was totally worth it. The teacher impressed us with his knowledge and how he was able to transfer this through his motivational way of teaching. Even after the Course we can still contact him for questions and we have developed a great friendship both with him and each other."
MARCO PETERS & TARQUIN VAN LOON
HARDSTYLE COURSE STUDENTS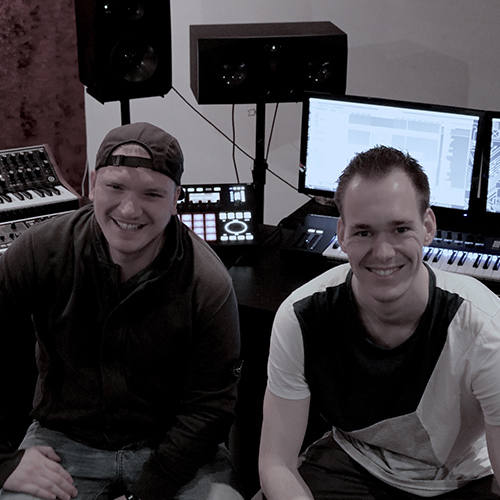 "We already shared the passion for this music, but thanks to the classes we discovered the technical side of it. This hugely improved our music. The unique atmosphere at MPA also helps: anyone who walks around here has so much knowledge and never hesitates to share his knowledge and show interest in what you are doing. This stimulated the creative process and made us even more productive. In short, this is more fun than for instance following tutorials. We learn faster and meet a lot of people with the same passion. We are a good example: we met each other through the Hardstyle Course and are now starting an act together."
EXTRA STUDENT INFORMATION
Besides the 20 classes, you will receive several extra's as a Hardstyle Course student. Including free studio time throughout the school year, free access to all of our events including guest workshops & masterclasses as well as discounts on software and hardware.
It is also possible to follow the Hardstyle Course through private lessons. You can use the same student extras as regular students of the Hardstyle Course. Online hardstyle lessons are also possible.
DAYS AND TIMES OF CLASSES
The classes are most often on a fixed day in the evening from 18:00 – 21:00 or 19:00 – 22:00, so that everyone that has school or work responsibilities during the day can join the course; please inform us with the day and time that best fits your schedule.
The study load for this Course is 8 hours a week. This can of course vary per student and includes the hours of the lessons to be taken. Ask for a free and non-binding appointment with one of our teachers for more information about the study load and further content of this course!
OPEN HOUSE, INTAKES & TRIAL LESSONS
Before the start of each Full Course, we offer everyone the opportunity to visit MPA and meet the teacher team during our Open House. Also, a personal and non-binding intake with your teacher of your choice is possible throughout the year. Finally, there is the option of registering for a free trial lesson. Click on the contact icon below to make an appointment with us.