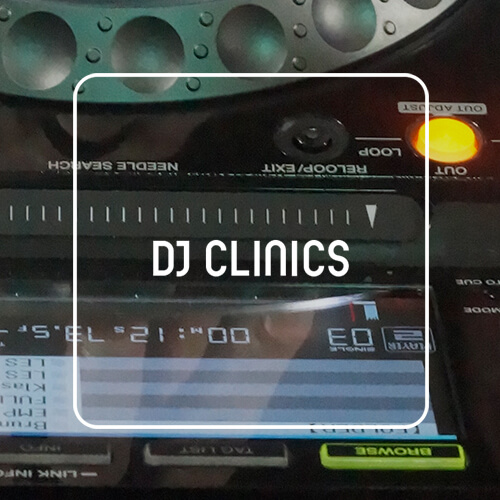 get on stage with confidence
Do you want to influence a room with your sets? If your first thought is yes, then these lessons are for you. In your package of choice, you will learn the aspects of DJ'ing with the very best hardware: from set-up and technique, to phasing and suspense. Because you will be taught in private classes, you will receive intensive and personal guidance. So that afterwards you can get on stage with confidence.
teacher about the clinics
"Our DJ Clinics will teach you the key essentials of DJ'ing that will help you to perform with confidence."
MORE ABOUT INTRODUCTION LESSON
Discover the art of DJ'ing on professional gear with an introduction class! In two hours, you will learn the basics of working on the Pioneer DJ CDJ Nexus of experienced DJ's. After the class, you will also have the possibility to practice your music on the set in the MPA Live Room and you may choose to enroll in the DJ Clinics packages.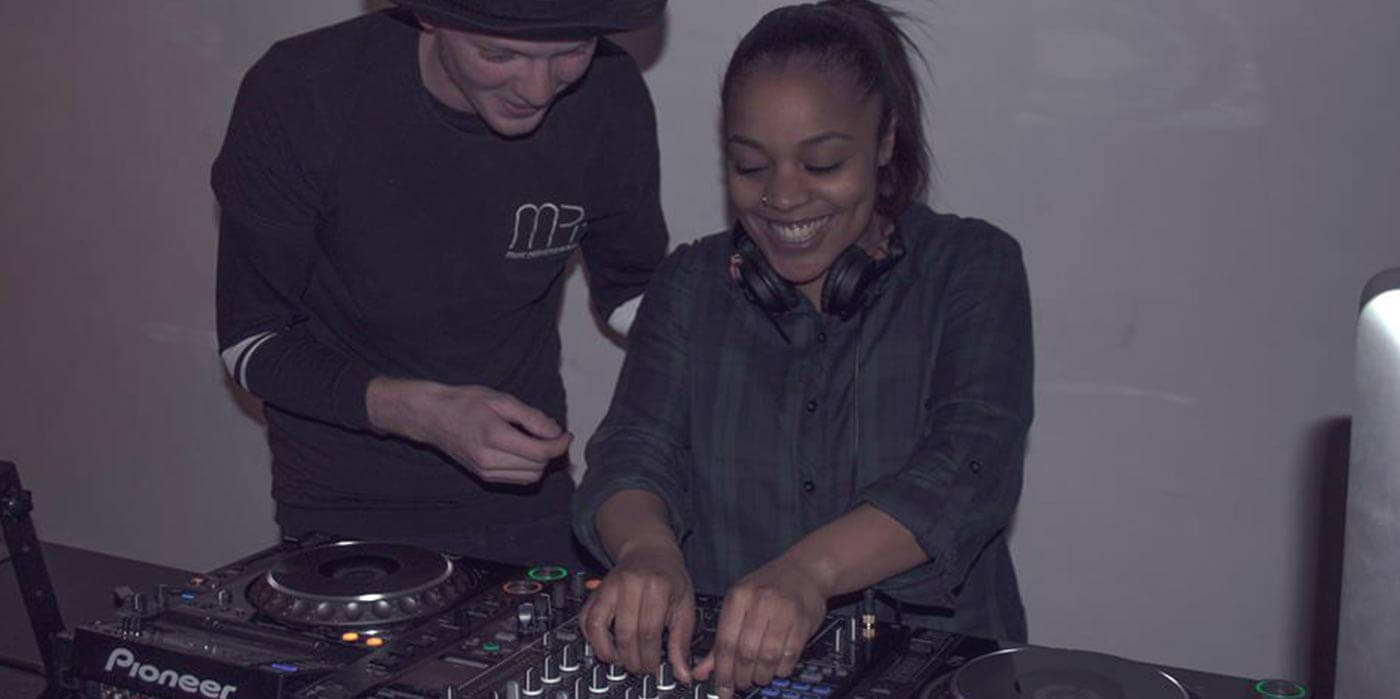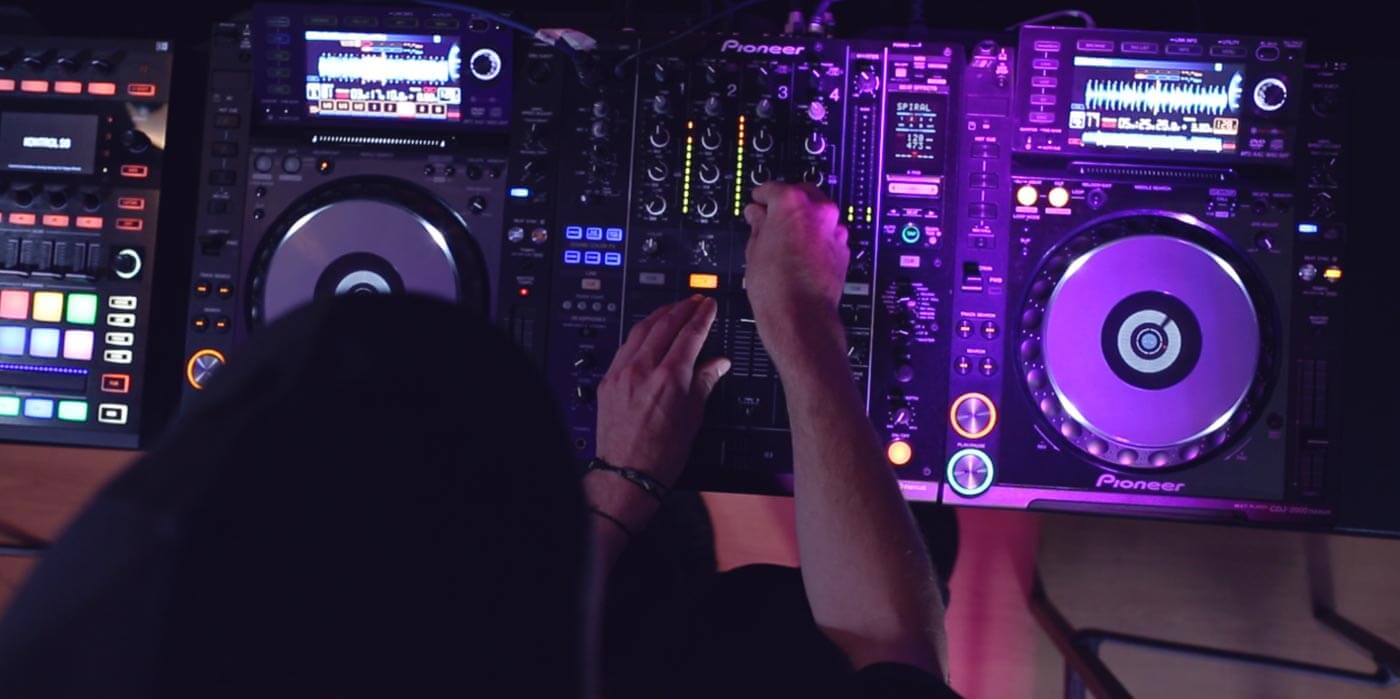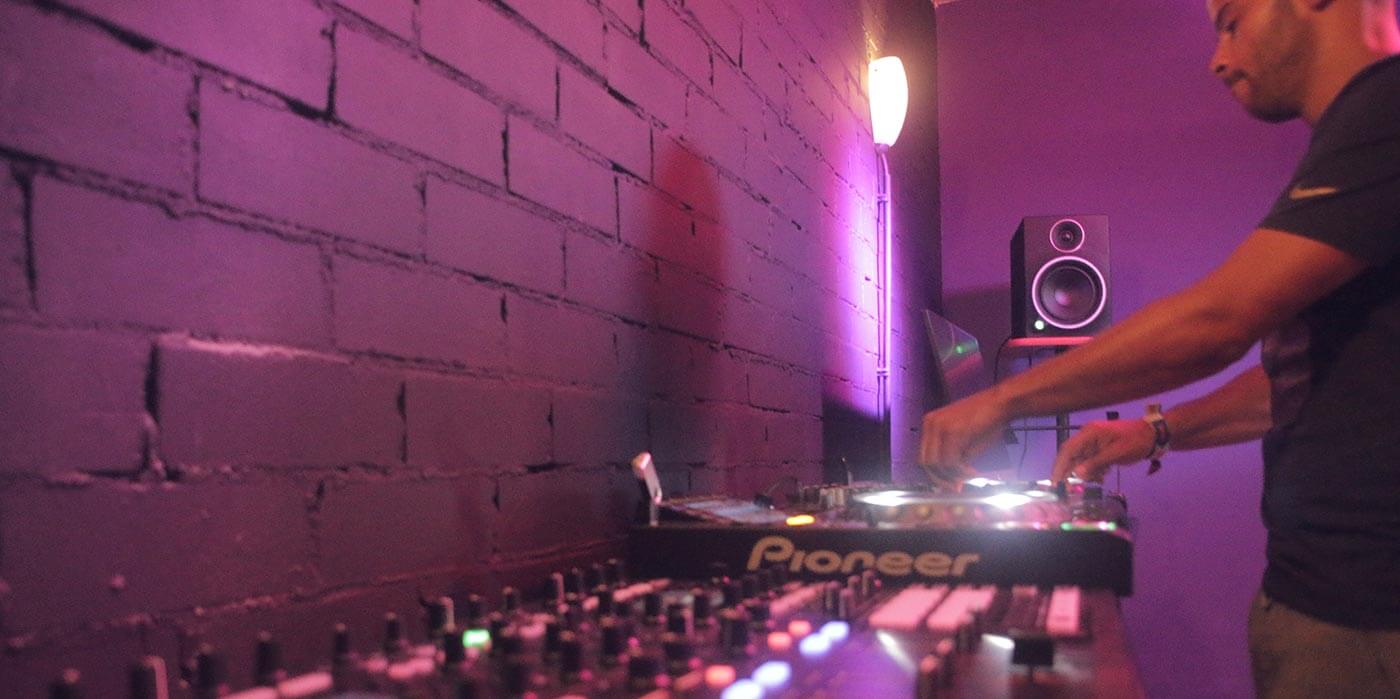 MORE ABOUT DJ CLINICS BASICS
Learn all the basics of DJ'ing in four classes of two hours. In these classes, you will be taught all the basic aspects on 'state of the art' gear, with a teacher that takes your preferred music genre into account. The DJ Clinics are all private lessons, so you will receive the personal coaching to reach your goals. After each class you will get an extra hour to practice your set on our gear.
MORE ABOUT DJ CLINICS ADVANCED
Do you already have experience as a DJ, but want to learn the essentials of making that perfect set? For you we have the DJ Clinics Advanced. Learn to work with suspense, switching in genres, working with stems and more during these four lessons of two hours! Do you want to work on your own music after these clinics with another MPA Course? Then you will receive 10% discount on every other course you register for.

The study load for this Course is 4 hours per week (based on one class per week). The study load can vary per student and includes the hours of lessons to be followed at our school. During a free intake you can ask our teachers for more information about the study load and further content of this Course! 
''After graduating from the Full Course, I started the DJ Clinics with Beau. Just like the Full Course, it's been a great experience so far. From combining different genres in one set to using effects: Beau has helped me improve my skills in each lesson whilst adapting to my music genres. My daughter also follows the DJ Clinics with Beau and is equally pleased. We both look forward to taking more classes with him this year.''
"Beau is a true virtuoso, he has so much talent as a DJ and producer. You notice this when he teaches. Drum & bass was not his style, but he adapted effortlessly and taught me what I wanted to know. After the DJ Clinics I immediately moved to Shanghai, where I have since successfully performed a number of times and still DJ at parties. All thanks to the lessons at MPA."
The DJ Clinics are taught by the experienced DJ Beau Zwart. Beau started making music at a young age. After the classical piano was exchanged for a midi keyboard, he went from Mozart to Beau Zwart: a versatile producer and DJ who divides his time between producing, performing and sharing his knowledge. Beau has been in line-ups with Benny Rodrigues, Olivier Heldens and Klankarussell. Until this day he is part of the Give Soul collective and can be found behind the decks of the bigger Dutch venues each weekend.