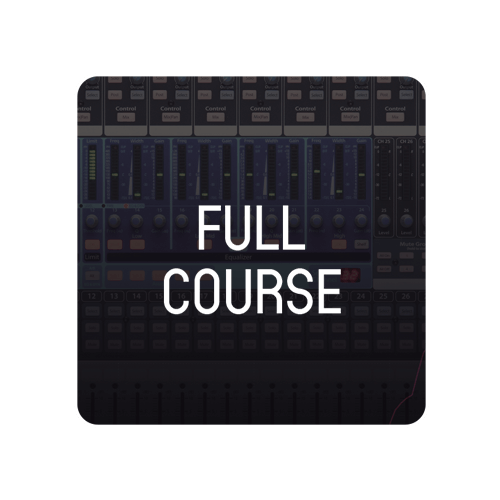 our overall package in music production and audio engineering.
The Full Course comprises of four stages: Introduction to sound theory, mixing, career specialization and graduation projects. Every stage finishes with a theoretical and practical examination.
"Whether you're a seasoned producer or completely new to digital audio workstations (DAWs), this course will enable you to redefine your music production skills."
MORE ABOUT INTRODUCTION
Before one starts building a house, one first has to start with the foundation. The same principle applies to music production: What is sound really? How do our ears work? How does sound manifest itself? What are the characteristics of sound?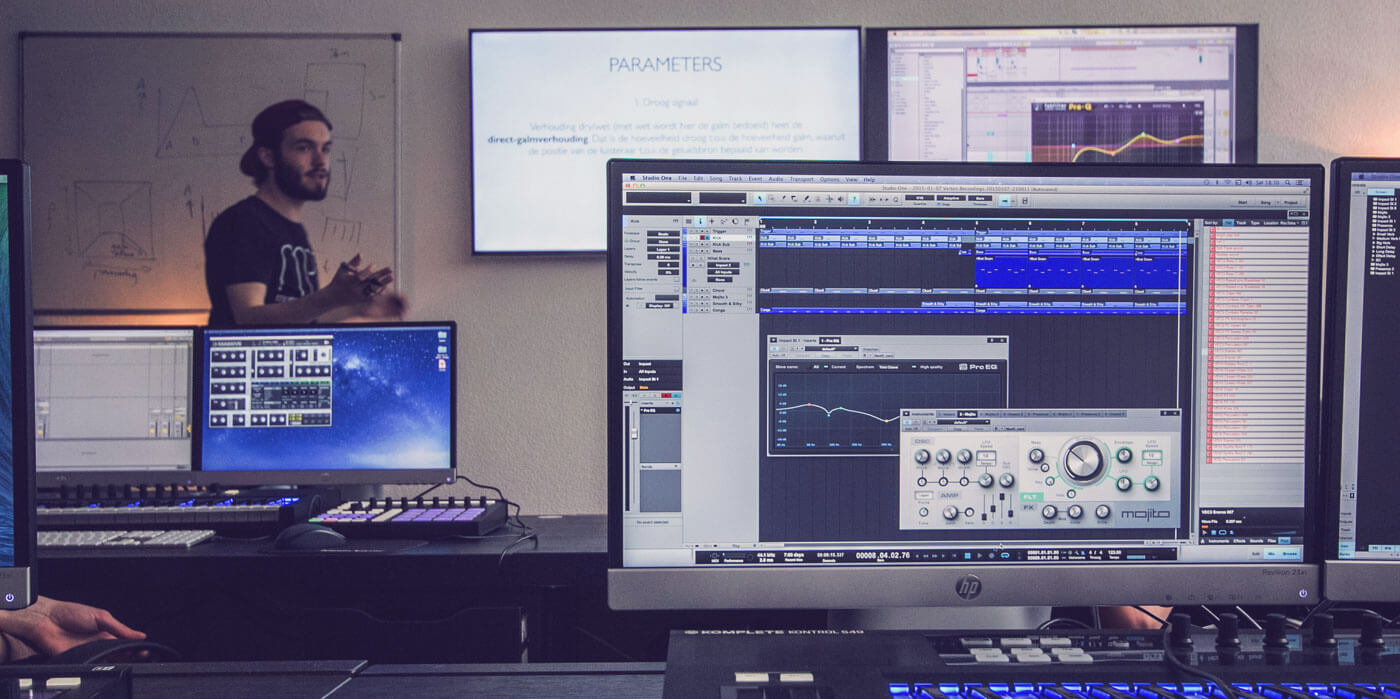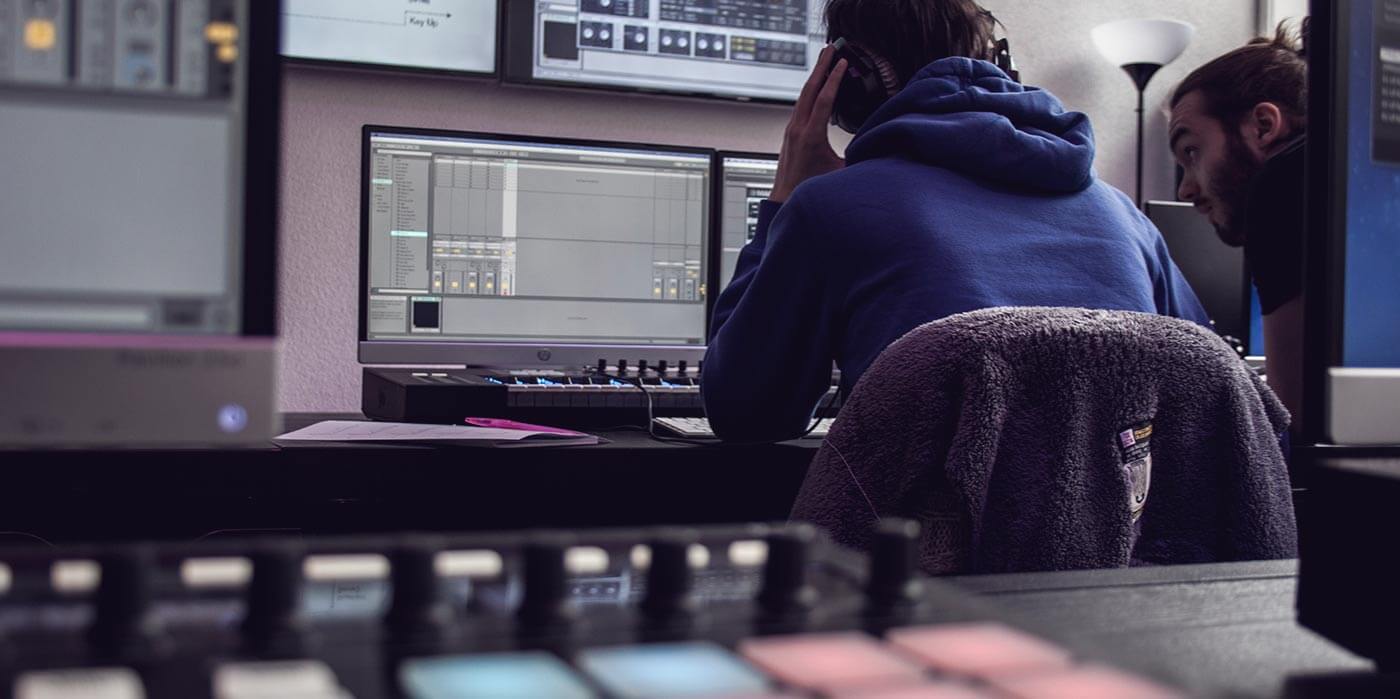 STAGE 2: PRODUCING & MIXING
MORE ABOUT PRODUCING & MIXING
During stage 2 you learn to translate your previously acquired knowledge into practice. After studying the theory, you will get a matching practice assignment from all subjects: EQ, drum production, sampling, reverb, and delay.
We will look at workflow and creative techniques. Examples of questions that we handle are: How do you correctly start up a new project? How do you get a groovy and unique drum sound? How do you fragment, stretch, and sample? How can you creatively deal with reverb and delay?
In addition, we focus on the technical aspect. How do you make a good mix? What is the correct signal flow? What are the characteristics of different frequency bands? In this stage, we handle important tools for editing your sound. You will know what actually happens when you press a button.

choice a: electronic music production
When you have chosen stage 3a, your attention will be on synthesis. What is a synthesizer and how do you get the sound that you want. Create your desired sound, without having to depend on presets. Beside that, you will receive lessons, amongst other things, in microphone technique, sampling, beats, layering, composition and mastering among other things. After this block you shall have mastered the technique and knowledge to produce your own track.
choice b: audio engineering
When you have chosen stage 3b, the emphasis is on recording technique. What types of microphones are there, in what ways can you position these and how do you go about it? You will go into the studio with musicians. Microphone technique, microphone placement, advanced mixing techniques and acoustics are a few examples that we focus on. Furthermore you learn about synthesis, sampling, layering, routing and mastering.
MORE ABOUT IN DEPTH
After stage 2 it's time to really go into depth. You learn how a synthesizer is assembled and how you can create your own sound so you are no longer dependent on presets. In addition, we will start working on techniques, such as compression and distortion, to make your mix sound even more complete.
Other than that, you will learn everything about music theory. This will help you put your productions together, for example through the use of an appropriate chord progression. Finally, you will learn everything about microphones, including a series of practice lessons where you will record and mix vocals.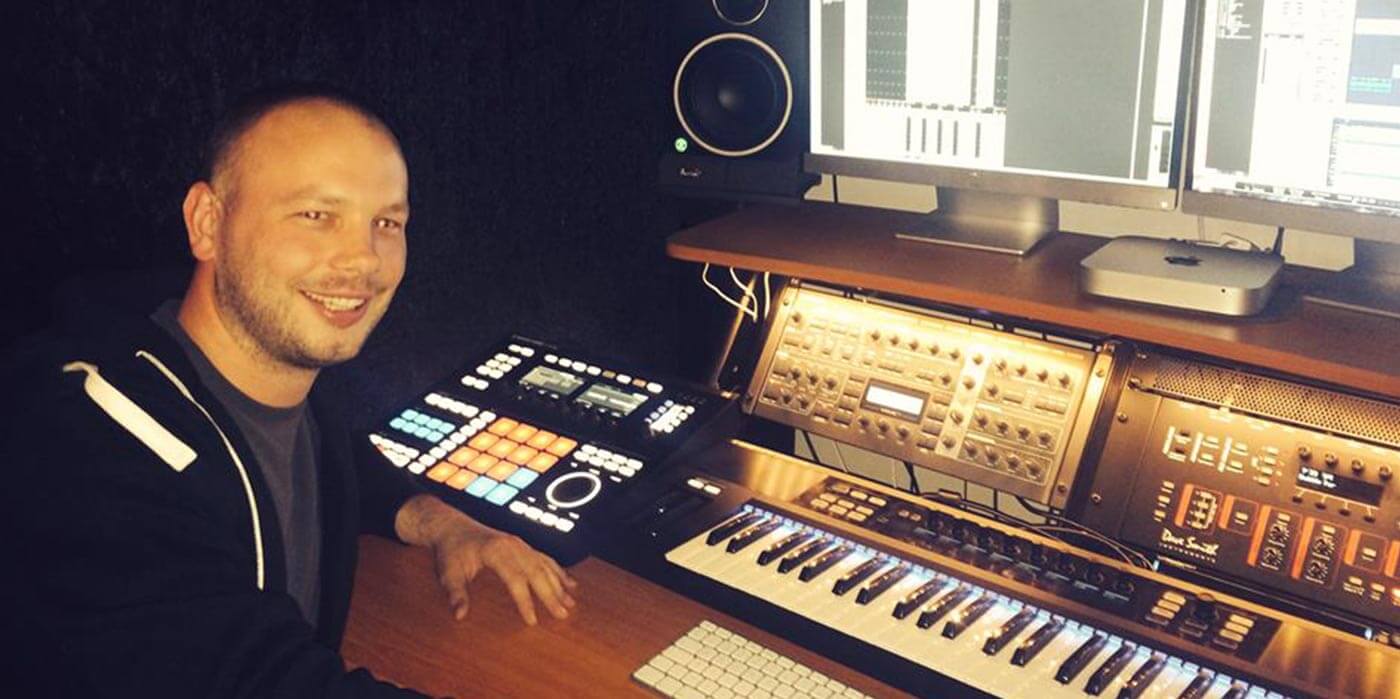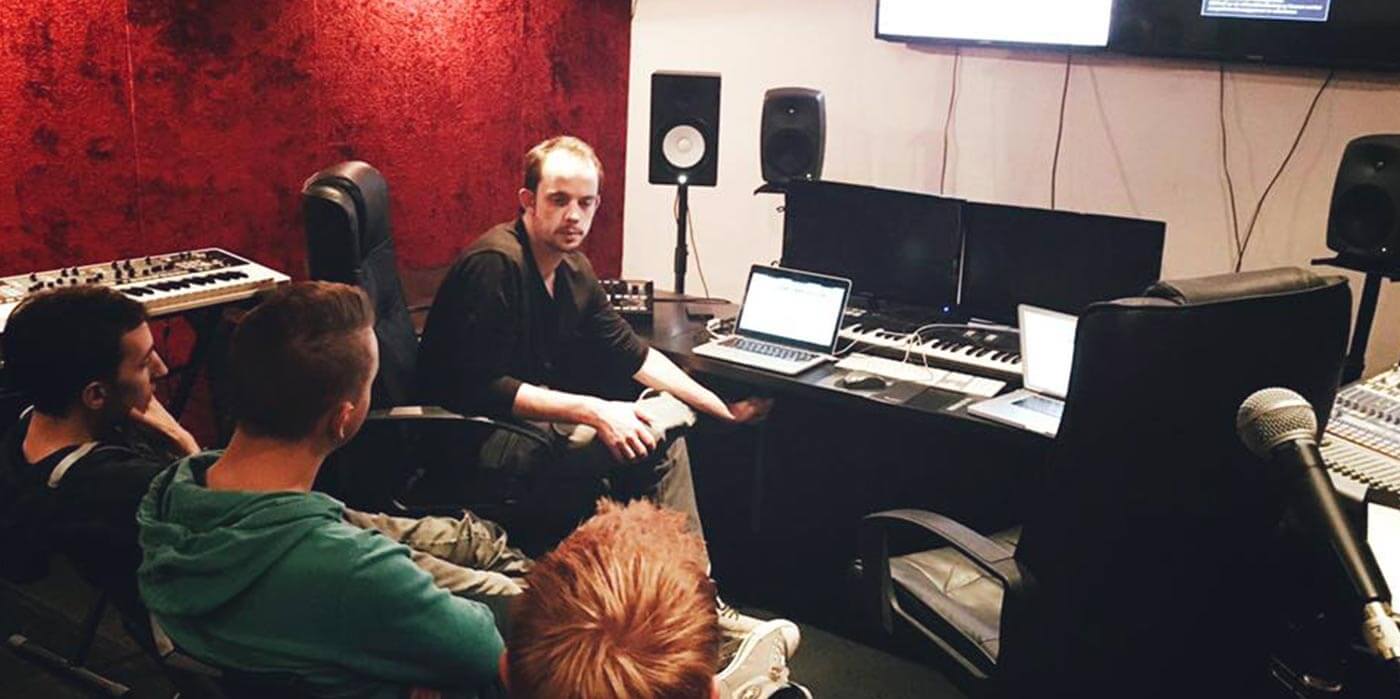 MORE ABOUT GRADUATING
You are now able to make good productions, but what now? You will follow lessons in mastering and receive personal counselling lessons in which your final project is the central focus. In addition, you will learn about music marketing and copyright in free workshops. You will finish off the Full Course with a final exam and a final assessment. You will then have a diverse portfolio, your diploma, and of course a lot of experience, knowledge, and skills!
"The coaching is optimal. More than I had expected. Always quick responses to your questions and a very personal approach during the lessons. I loved the overall experience and can really recommend it. "
"I learned so much in the Full Course which I can now put to good use. For example, twisting knobs and knowing exactly what I'm doing. I would definitely like to come back for another year to learn new things. "
days and times of classes
The Full Course starts twice a year: in September and in February/March. In September the classes are held during the week in the evening hours (19:00 – 22:00) on Monday, Tuesday, Wednesday and Friday. It is also possible to follow the Full Course on Saturdays (16:00 – 19:00). This also means you can catch up on a missed class in the same week, making sure you are never behind in the course schedule.
The study load for this Course is 10 hours per week. The study load can vary per student and includes the hours of lessons to be followed at our school. During a free intake you can ask our teachers for more information about the study load and further content of this Course!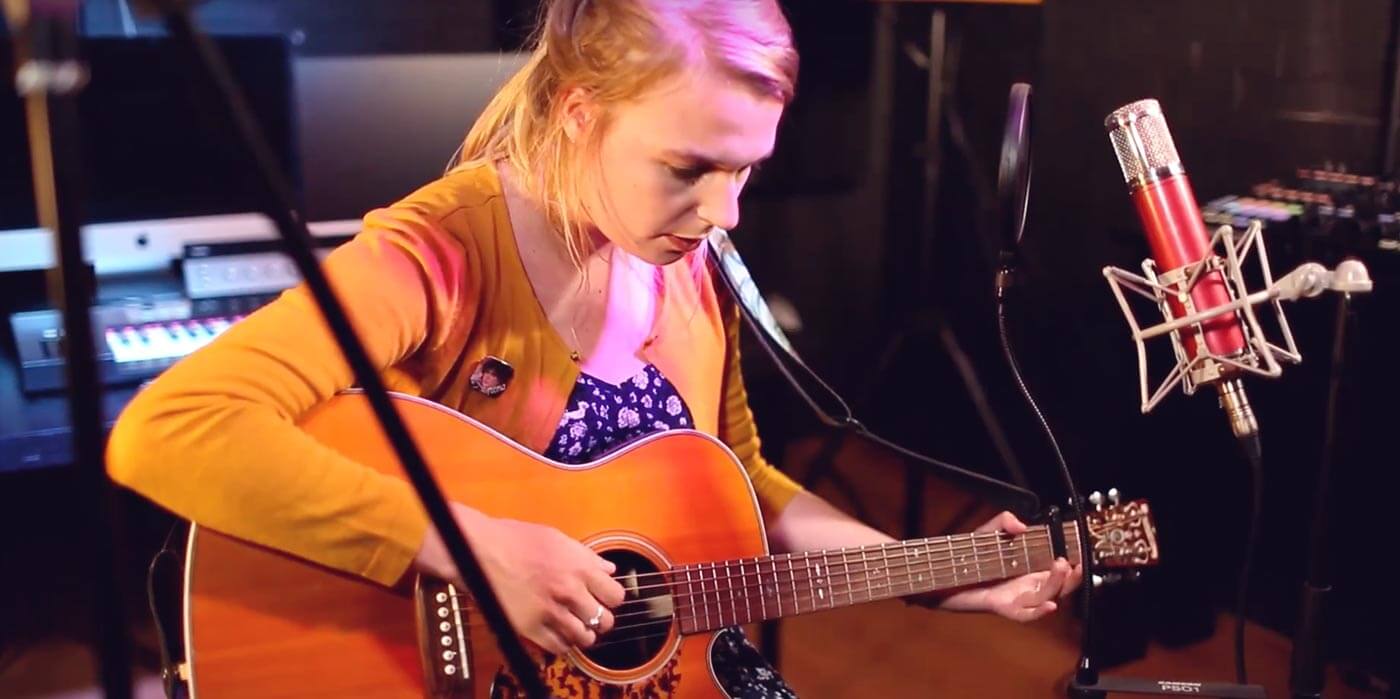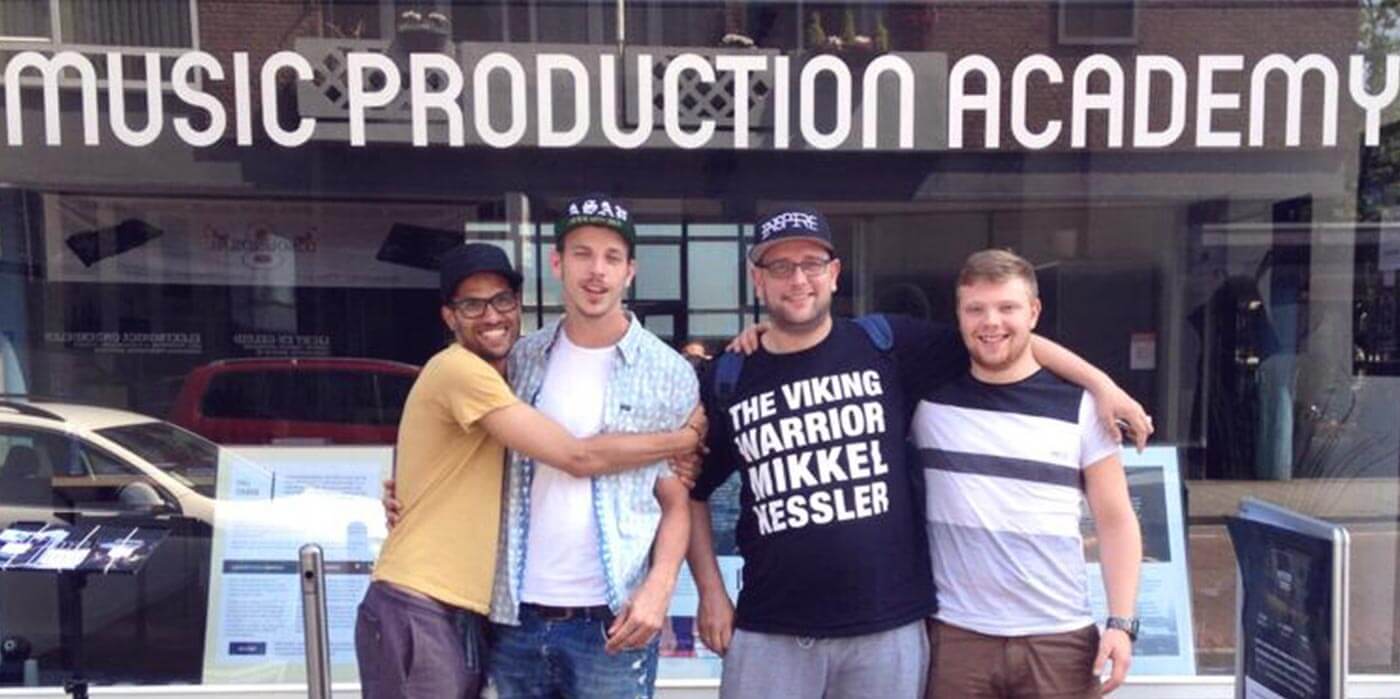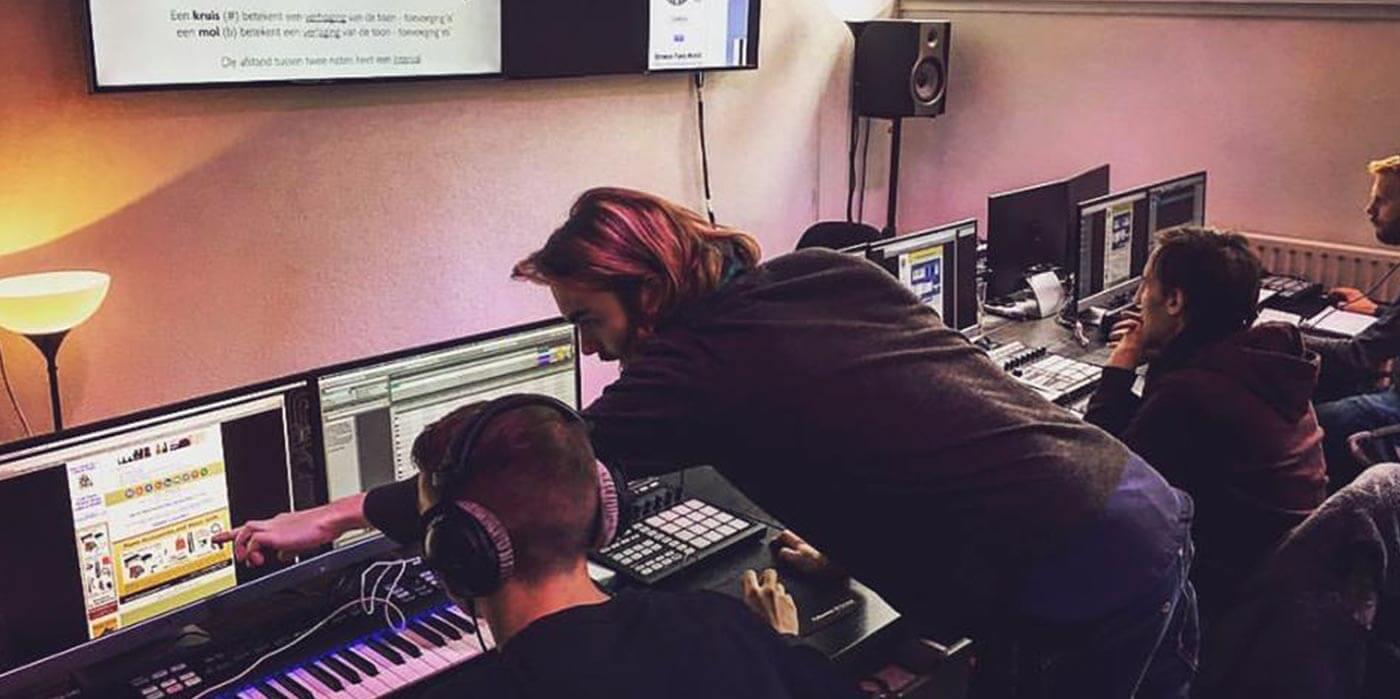 the full course as private lessons
It is also possible to follow the Full Course as private lessons. You will get the same student extras as regular Full Course students. Ask us for the conditions!
Besides the 40 classes, you will receive several extra's as a Full Course student. Including free studio time throughout the school year, free access to all of our events including guest workshops & masterclasses as well as discounts on software and hardware.
open house, intakes & trial lessons
Before the start of each Full Course, we offer everyone the opportunity to visit MPA and meet the teacher team during our Open House. Also, a personal and non-binding intake with your teacher of your choice is possible throughout the year. Finally, there is the option of registering for a free trial lesson. Click on the contact icon below to make an appointment with us.