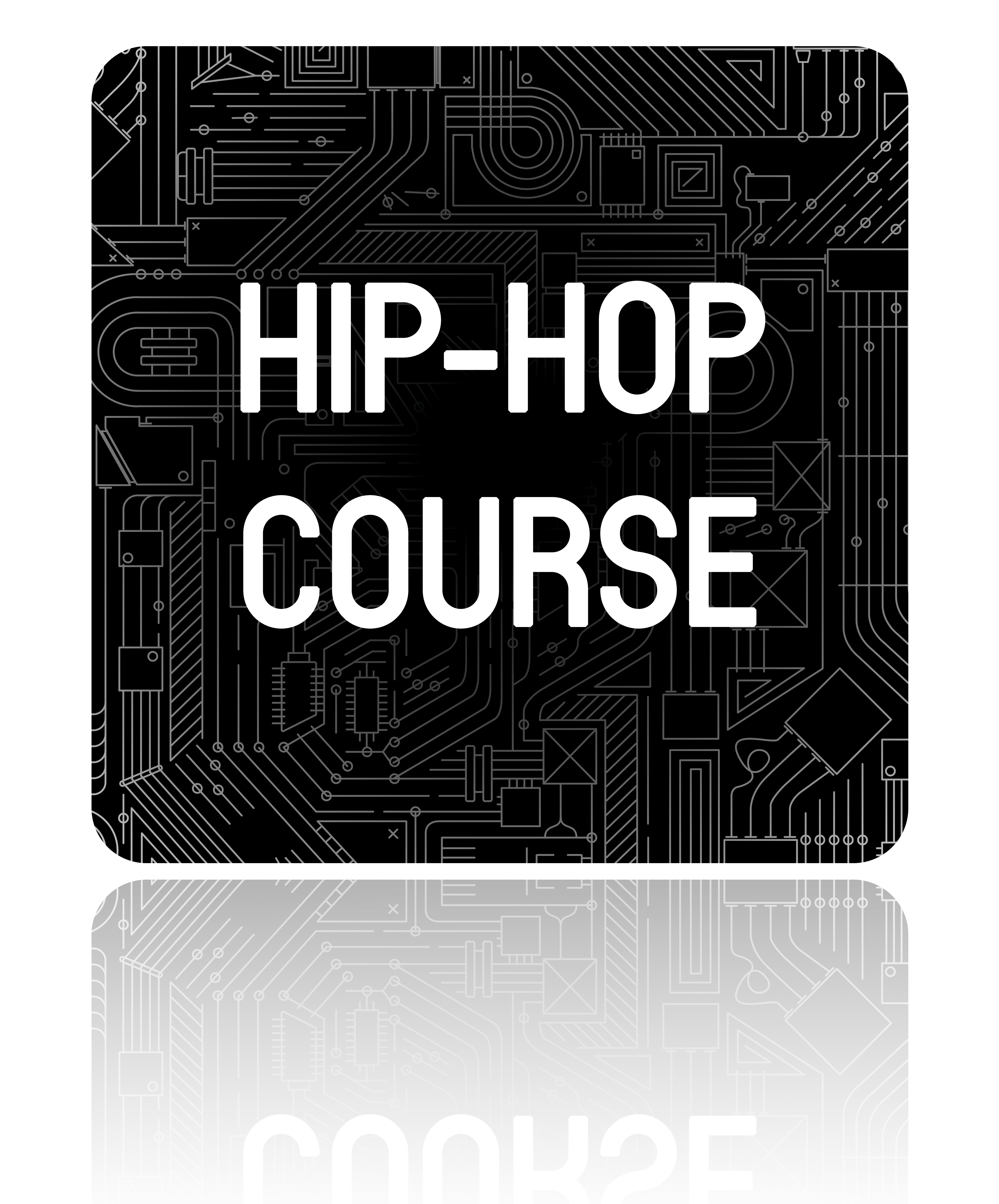 past the essentials of hip-hop production
Do you want your beats to rise to the next level, compose your own music for your vocals and release your own professional music in the Hip-Hop scene? Then you can learn the skills to make professional productions from Mucky and Dread Pitt in the Hip-Hop Course! 
"We help you go from 16 bars to entire tracks. Broaden your horizon across the entire spectrum so that you can find your own sound. "
"Deze opleiding leert zowel vocalisten als producers met enige ervaring de fundering van het creatieve proces, de theorie en het mixen."
MORE ABOUT INTRODUCTION
If you're building an house, then you'll start at the foundation. You can say the same thing about producing beats. How do you make a dope drumloop? How do you get that extra 'edge' in your mix by using effects? Furthermore you'll be taught how to use your DAW, you'll get tips about finding the best free samples and how you can best remodel your homestudio. There'll be times that you about the history of Hip-Hop, we will look at your personal ambitions and with that we'll set up personal learning goals for you.

BLOCK 2: SOUND CHOICE AND MUSIC THEORY
MORE ABOUT SOUND CHOICE AND MUSIC THEORY
What is sound really? How do our ears work? These are important questions to ensure that your sound comes out best. You learn how to choose your sounds, by means of an instrument or by sampling the sound. This also takes into account the different urban music styles, which sounds make each genre unique and how you apply this in your productions yourself. You will also have to deal with the basics of music theory: how do you translate your music into chords? Which arrangements, chord progressions and sounds work best in your music style?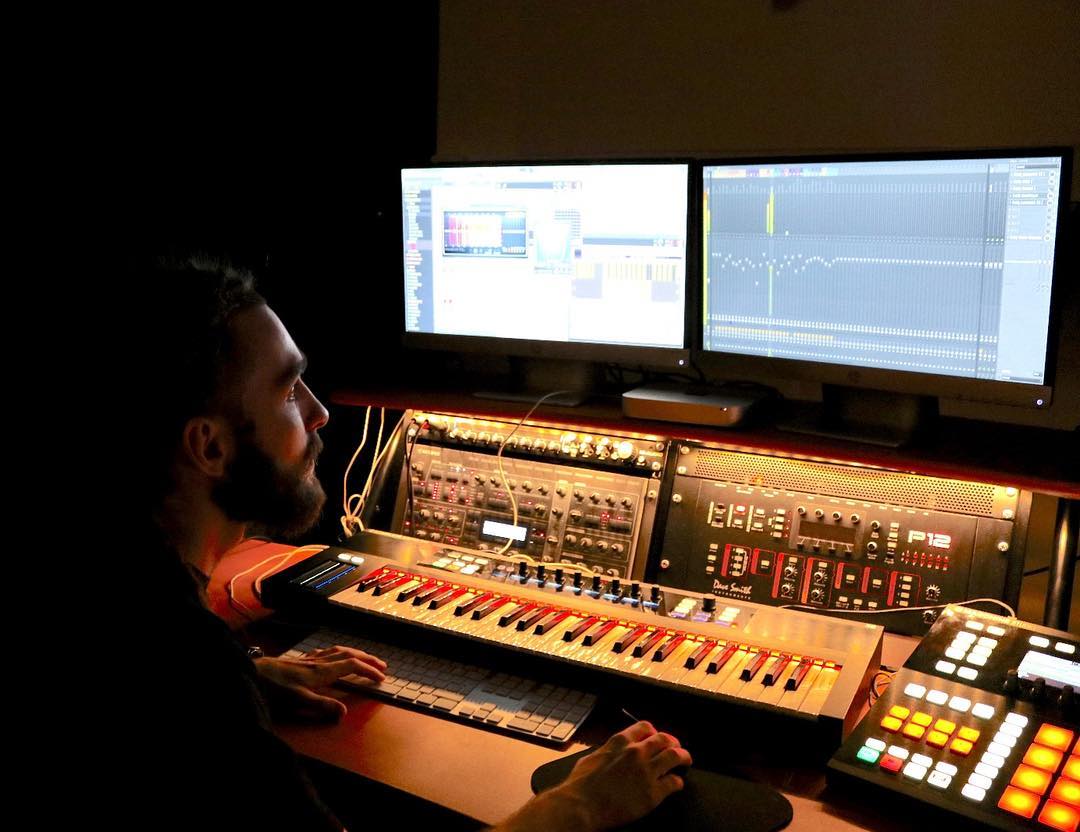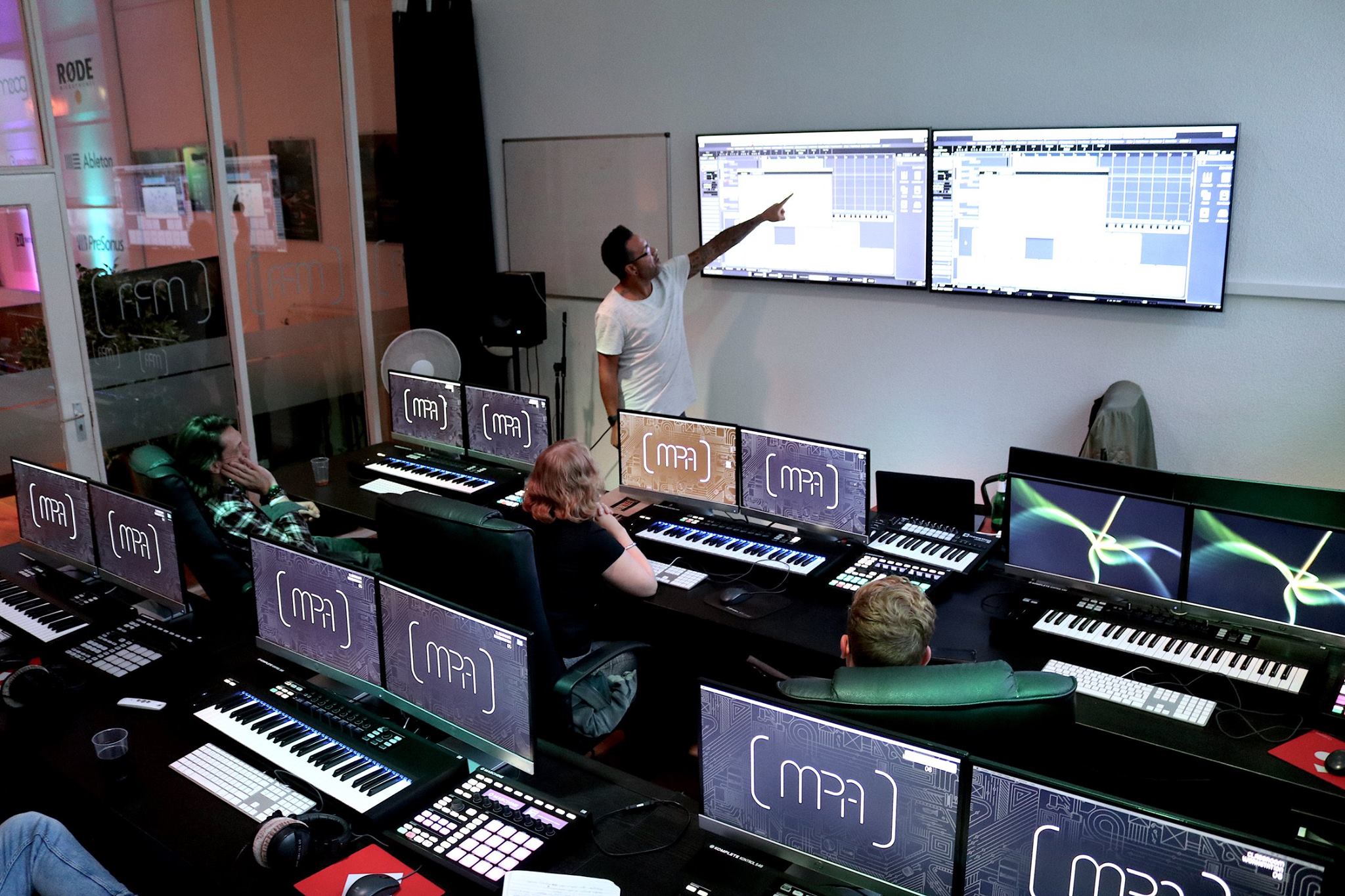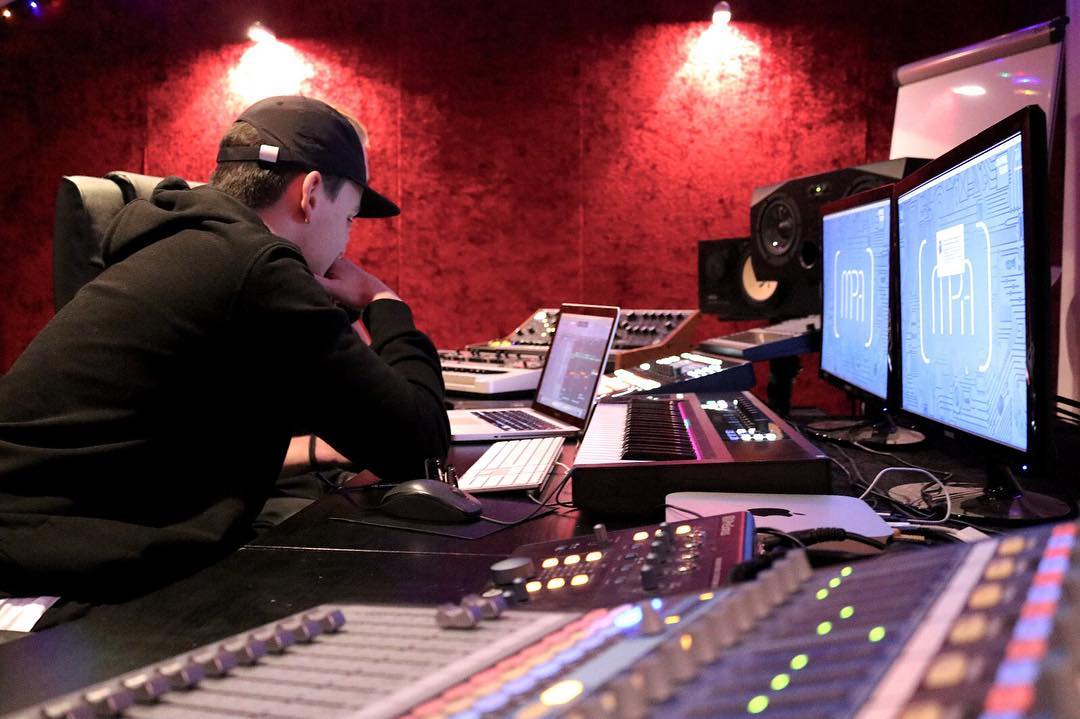 BLOCK 3: PRODUCTION AND FINALIZING YOUR MIX
MORE ABOUT PRODUCTION AND FINALIZING YOUR MIX
After the theory about music and sound you will be taught about essential effects and you will learn how to use them in practical lessons. We learn how to use effects in a creative way, but also how to make a dope mix with the technical aspects. How do you get a groovy and unique drum sound? How can you stretch and sample fragments? How can you deal creatively with reverb and delay? Turn the knobs and know what is really happening.

BLOCK 4: YOUR FINAL ASSIGNMENT
MORE ABOUT YOUR FINAL ASSIGNMENT
After the lessons you have had you master the knowledge and techniques to make your own track. We are going to look at what could be better in the mix. You will also be talking about mastering tracks. The lessons also focus on the release of your productions. What is the best way to contact a label? Which aspects influence the correct development of your network? How do you go through the process of going from the studio to the stage? In short, everything to give you the basis to become a serious Hip-Hop artist.
Class days and Class times
The Hip-Hop Course starts in October. The lesson times can vary per start date. Please contact us for more information!
The study load for this Course is 8 hours a week. This can of course vary per student and includes the hours of the lessons to be taken. Ask for a free and non-binding appointment with one of our teachers for more information about the study load and further content of this course!
The hip-hop course as a private lesson
It is also possible to follow the Hip-Hop Course as a private lesson. You can use the same student extras as regular students of the Hip-Hop Course. Ask us about the conditions!
In addition to the 15 lessons, you receive various extras as a Hip-Hop Course student to get the most out of your year at MPA. This way you get free access to all our events including guest workshops and masterclasses. You also receive discounts on both software and hardware and our teachers give personal advice about your home studio.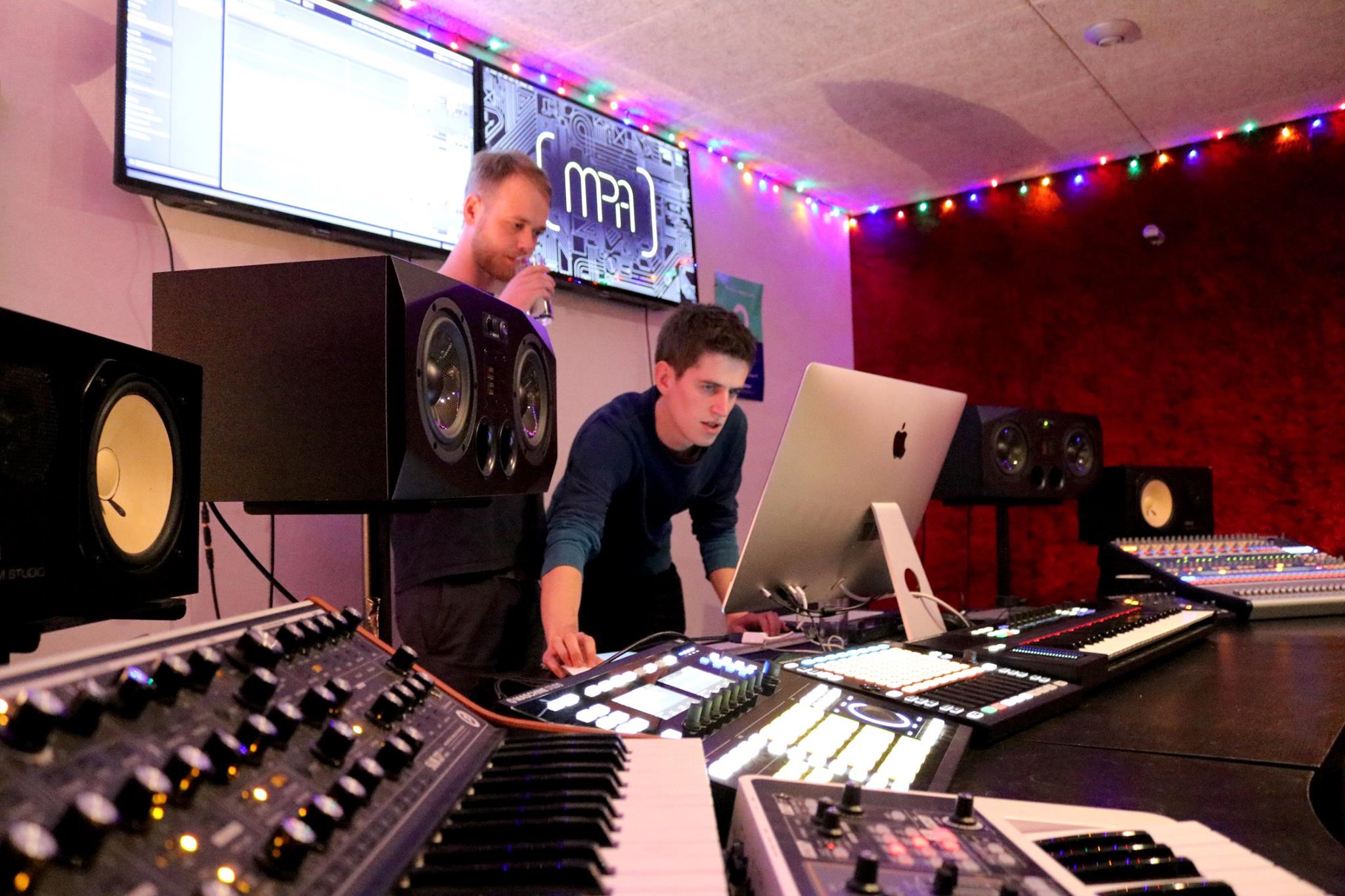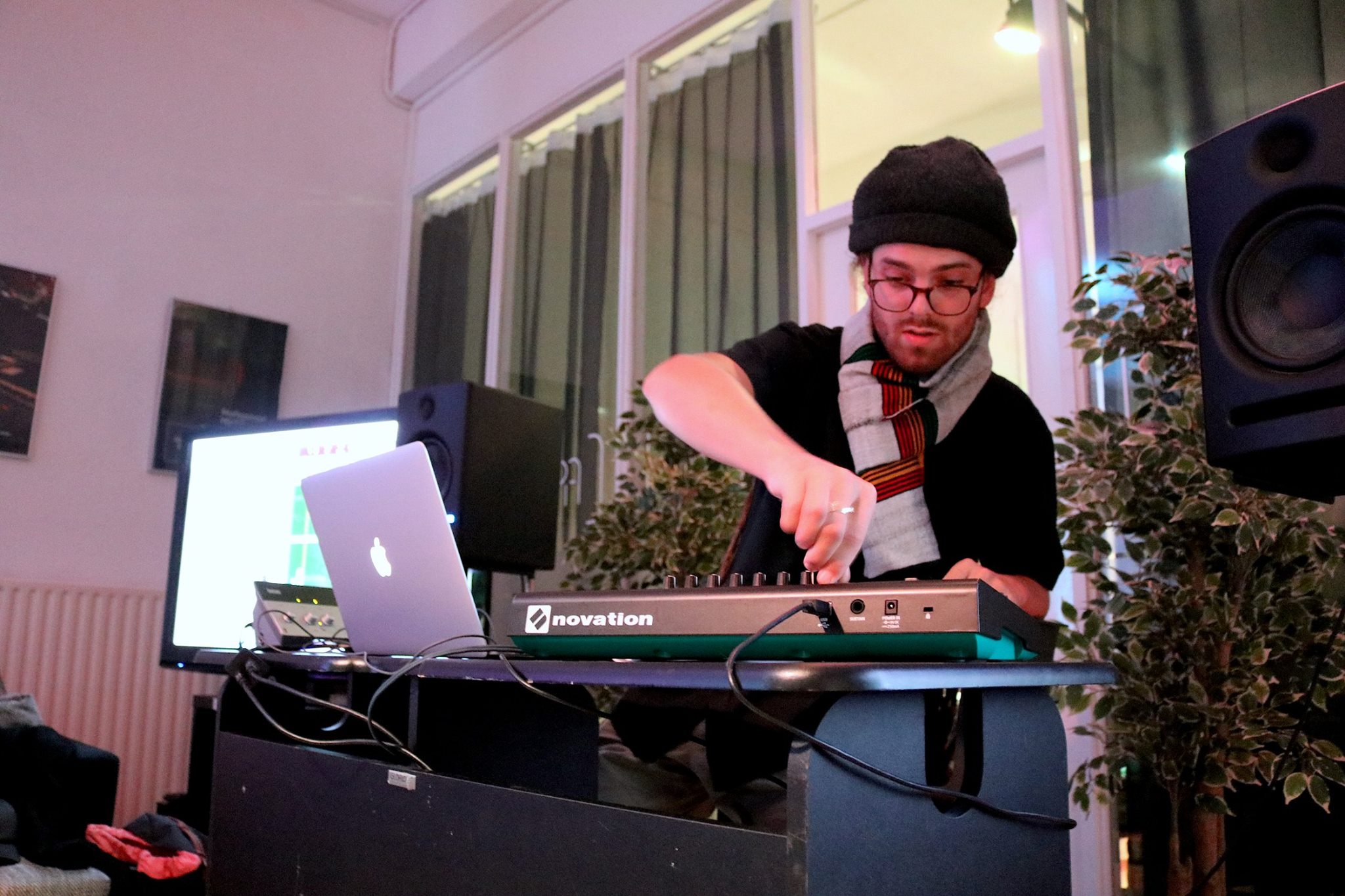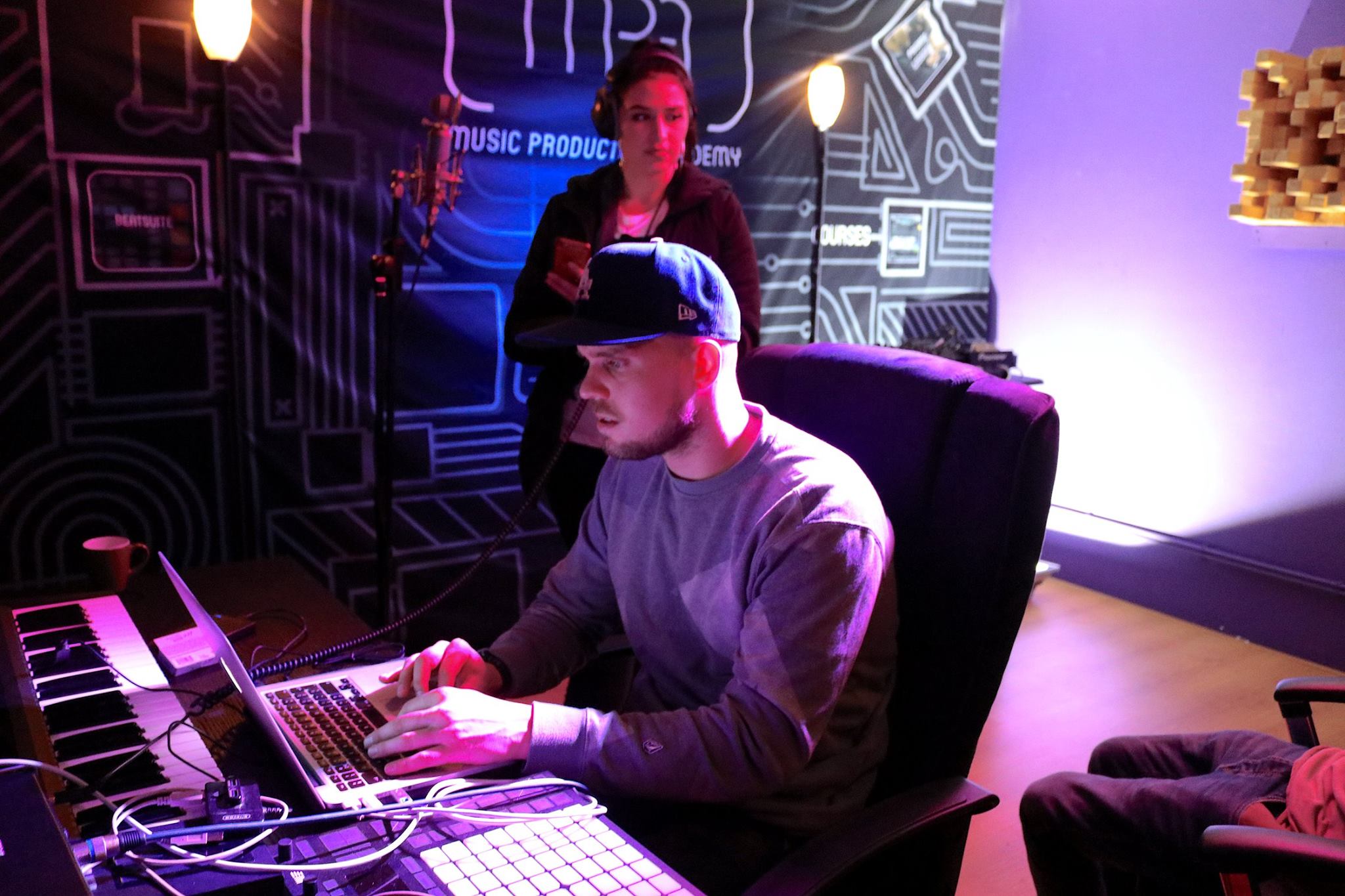 open house, intakes & trial classes
Before the start of every Hip-Hop Course, we offer everyone the opportunity to visit our open day and meet the teaching team. A personal and no-obligation intake with your teacher of choice is also possible throughout the year. Finally, there is the possibility to register for a free trial lesson. Click on the contact icon below to make an appointment with us.