The MPA Mentorship Program serves as a supplement to your educational trajectory to further enhance the learning process and provide you with personal guidance. In addition to attending a weekly class, students can work towards specific objectives, knowledge and skills with a self-selected mentor. You can choose from a team of MPA graduates, who can provide artistic knowledge in a wide variety of specialities, and an in-depth look at commonly used DAWs. With this program you will get feedback sessions, private lessons and participate in MPA events. You will also be assigned guest mentors with whom you can take private lessons to make most out of your talent and broaden your knowledge in music production. More about the mentors of MPA Mentorship Program on this page!
With the release of his first solo track I'm Losing Myself in January of 2019, upcoming artist Kairozmusic introduced himself to the Dutch house scene with an instant house banger. His first solo track would find its way to a broad audience, with almost 100K streams generated in just over 4 months. His second solo track has a different, more groovy sound compared to his debut track. His third release is a pop dancetrack. And that's exactly what we can expect from this artist: his productions will always have a different sound from each other, for the simple reason that his work is a true reflection of his emotions. So be ready for more catchy, melodic and unique sounds from this artist in the coming months, because he just got started.
Genre versatility
Catchy elements
My name is Elder Meijning, also known as El Funkador. A Rotterdam House DJ\Producer inspired by Funk, Jazz and Soul. With over 15 years of experience and over 50 releases and remixes, I've been able to build a name for myself in the Jackin house scene and have been among the top 10 best Jackin house artists for three years in a row. Because my father used to use Cubase on the Atari ST, I eventually started using Cubase.
Garage House
Jackin House
Deep House
Sampling
Making Jackin beats
Maikel Maduro came to MPA with doubts about his genre, but has learned to embrace his own music. He already made a lot of music before he started the Full Course, but releasing it was a big barrier because his music was not commercial. Now he is proud of the musical artworks he creates, making music for artists, festivals, fireworks shows, theater and releasing his own music and covers in his own orchestral genre. For Fairytale Festival (2019) Maikel created music based on stage design. He is currently collaborating with several vocalists and releasing his music on spotify. Maikel can teach you how to take music to the next level through orchestration, how to use a 'midi' keyboard for a real sound, how to make intros for your own music and which (orchestral) instruments to choose for a certain sound.
Orchestration
Captivating song intros
Danny combines several genres in his music to arrive at his own creations. He uses his classical musical training to mix instrumentation and his own vocals with electronic elements from melodic techno. He has a strong foundation in harmony and uses this to find the right arrangements and vibes in the music. For this he uses both guitars and synthesizers, which he also knows how to link together in jam sessions and live sets.
Melodic Techno
Synthpop
Deep House
Harmony
Arrangement
Vocal editing and mixing
Jelle van Snek aka LILS is known for his love for Euphoric Hardstyle and various hardware synths. This is clearly evident in his music. He has been spinning music as an all-round DJ since 2014. He started out as a producer in hip-hop and bigroom house, but after he got his brother's love for hardstyle through, he knew where his future lay. Besides DJing and producing, Jelle works in the nightlife as a sound engineer with his own company: VSAudio. An ideal combination for every situation. Since December 2019, Jelle has started to release his music. After a label release, he decided to take up the release himself, which has resulted in more than 50,000 Spotify plays in less than a year.
Mixing
Synthesis & layering
Marco is managing director and working on all aspects of the Music Production Academy, from rebuilding the studio's and managing the team, to giving tours at MPA and designing diploma's. He also designs wall-art and lighting under the name Remusic. Have you spotted the cassette lamps in the Control Room already? Also, as a former Hardstyle Course student, he knows how we roll at MPA and he makes every effort to make MPA feel like a second (or first) home for all students and teachers. In his music career he has worked as a lyricist with artists like Keltek, Devin Wild, Demi Kanon, but also with teachers and graduated students like LILS. With collaborations to create anthems for Wish Outdoor and The Qontinent he definitely left his mark in the hardstyle scene.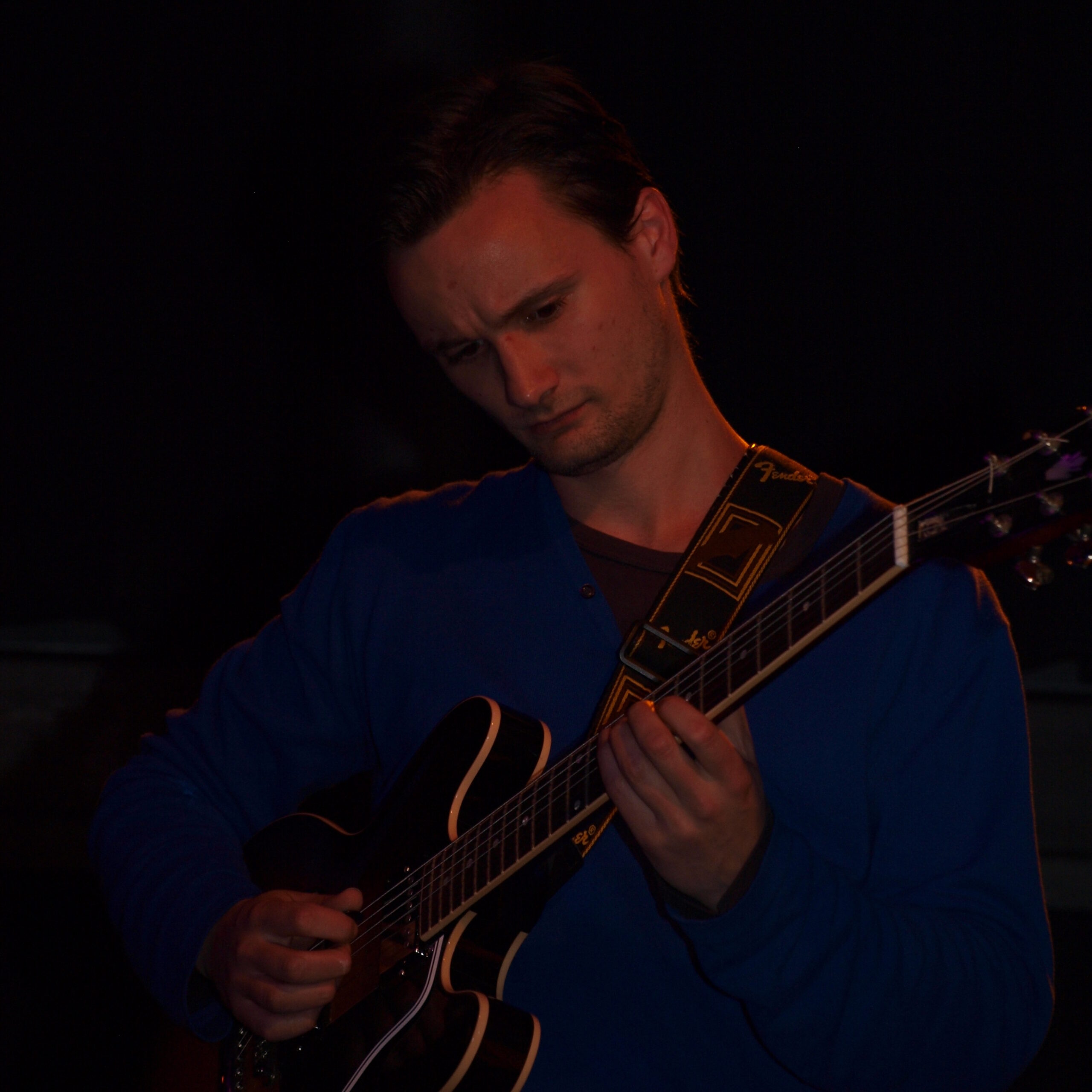 Rob Meulmeester is a Rotterdam based guitarist, composer, arranger and teacher. He is self-taught on the guitar since the age of sixteen, and soon the music became an obsession. He mastered a variety of styles from acoustic solo guitar, pop and rock – Red Hot Chili Peppers was a favorite – to blues (Hendrix, Clapton) and instrumental rock to jazz and gypsy jazz. In 2014 he graduated from Codarts, the Rotterdam Conservatory. During his studies he specialized, in addition to his instrument, in harmony and music theory; that's how he wrote a very well-reviewed thesis on jazz harmony on the piano, and how to apply it to the guitar. Thanks to his versatility and theoretical knowledge, he can often without preparation evening joining existing ensembles. Since completing his studies, Rob has been giving both instrument and theory lessons in, in his own words, all styles except flamenco.