SHAFIQUE ROMAN PRESENTS:
URBAN MUSIC PRODUCers COURSE
AN EXPERIENCED LOOK INTO URBAN MUSIC PRODUCTION
Do you want to learn all about Urban Music Production in an information and experience-packed course? Then you can learn the skills to make professional productions from Shafique Roman in the Urban Music Producers Course!
This course is taught in Dutch.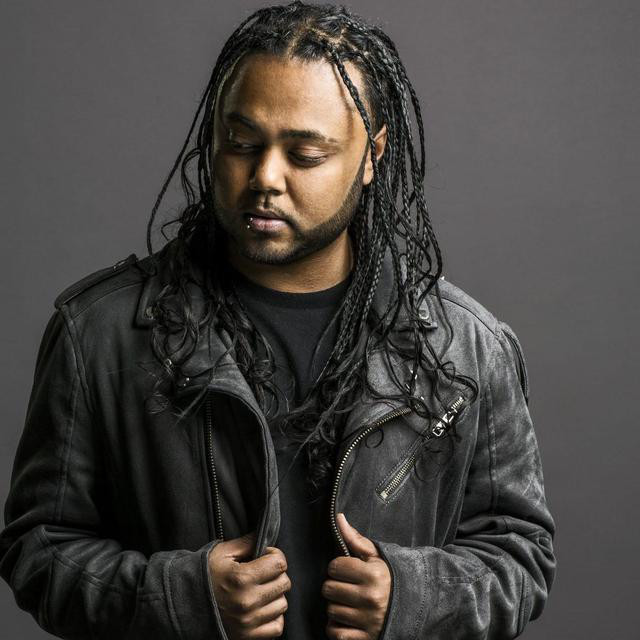 URBAN MUSIC PRODUCERS COURSE TEACHER
Raised in a very musical and creative family, with a producer as a father and a stage actress as a mother, his versatile creativity and musicality were inevitable. In his teens, Shafique was especially interested in learning to play the piano and guitar.

To this day, he draws his inspiration from different kinds of music, from old classics to modern and alternative music genres.
He is now known as a hit producer for many homegrown world stars. Artists such as Frenna, André Hazes, Boef, Murda, Bizzey, Snelle; the list of A-listers could go on and on, as they pool their musical skills with Shafique Roman. 
After many successful hits, Shafique really doesn't need an introduction anymore.
This strong producer wants to reach as many people as possible at both national and international level with his music skills.
Given his vision for the future, Shafique's impact on people will undoubtedly be great, and he has forged his own path, his very own; Roman Empire. 
EXTRA STUDENT INFORMATION
In addition to the 15 lessons, you receive various extras as an Urban Music Producers Course student to get the most out of your year at MPA. This way you get free access to all our events including guest workshops and masterclasses. You also receive discounts on both software and hardware and our teachers give personal advice about your home studio.
The study load for this Course is 1.5 hours a week, 1 class per week, totaling up to 15 classes. Ask for a free and non-binding appointment with one of our teachers for more information about the study load and further content of this course!
DAYS AND TIMES OF CLASSES
The course starts at the beginning of May, with a minimum of 3 participants. The classes of the week are Monday/Wednesday, morning/afternoon depending on the preference of the student. For further information on course days, you can call us on 010-4146509 during office hours and email us at info@musicproductionacademy.nl.